Save Your Skin sheds light on melanoma
The organization takes on harmful hashtags to educate Canadians about the impact of skin cancer.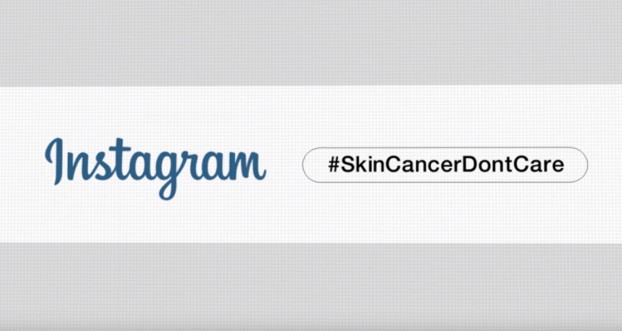 We're all used to seeing silly statements on social media, but some common hashtags might be more harmful than people realize.

The Save Your Skin Foundation is trying to combat harmful messages such as #SkinCancerHereICome and #SkinCancerDontCare with a new video on the dangers of melanoma.

The non-profit says that 94% of Canadians say they realize that skin cancer is serious, but messages related to tanning are still going strong online and many people think that when they see a mole, it's "just skin cancer" that can be easily removed.

With "#NotJustSkinCancer," a video featuring real survivors of melanoma, the organization hopes to educate Canadians about the deadliest form of skin cancer (about 5,000 of the 80,000 skin cancer cases diagnosed annually are melanoma).

Using special paper with a skin-like quality, the organization printed messages that used those blasé hashtags and had the melanoma survivors hold them up to the light to read them. When a cancer survivor reads a message like "#SkinCancerDontCare," the impact is much more serious than just skimming it on Instagram.

The video is driving viewers to Save Your Skin's website, which includes educational materials on melanoma prevention and patient support. Edelman is handling PR for the campaign.