H&M bringing e-commerce to Canada
The fashion retailer plans to introduce online shopping here sometime this year.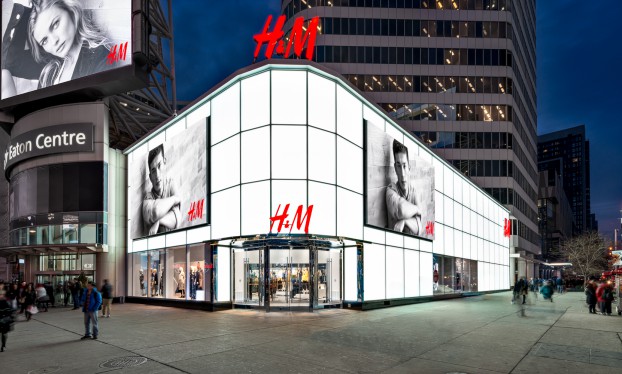 In a move that probably has many shoppers saying "finally," H&M is launching e-commerce in Canada.
The fashion retailer says that online shopping for Canadians will come in 2016. While there's no word yet on exactly when, it says the online store will offer the "whole range of fashion basics and the latest trends."
In its latest earnings report, the retailer said it also plans to launch e-commerce in South Korea, Japan and Greece. With 11 new markets added throughout 2016, H&M will offer e-commerce in 34 markets by the end of the year, according to its statement.
The Canadian H&M site currently has a pop-up where users can sign up via email to receive updates on the e-commerce launch and a potential discount on their first purchase.
In February, it also opened its renovated flagship location at the CF Toronto Eaton Centre downtown (pictured),  including offering its H&M Home collection.