Grown-ups drink Nescafe
The coffee brand courts millennials with a campaign focused on the difficulties of "adulting."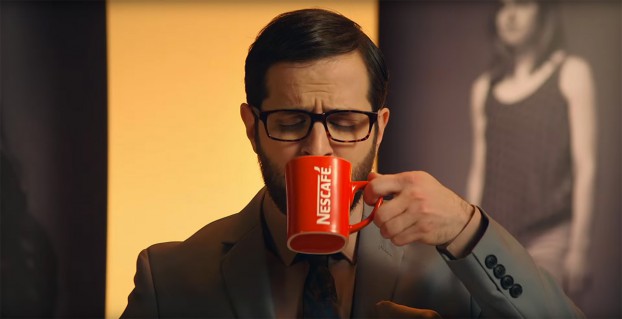 This story appears in the April/May 2016 issue of strategy.

Ever heard of "adulting"? If you look it up in Urban Dictionary, you'll learn that it means having "a nine-to-five job, a mortgage/rent, a car payment or anything else that makes one think of grown-ups." Millennials have been all over the argot lately, and apparently so has Nescafé. In March, the instant coffee maker introduced a campaign for its Sweet & Creamy product to show millennials that while being an adult can be complicated, the 3-in-1 coffee mix is not.

The campaign is the first for Sweet & Creamy, and it's more heavily targeted at a younger audience than the brand is used to. Ryan Saunders, marketing director for beverages at Nestlé, admits the company hadn't given the product much support in the past, but felt there was room to grow. After extensive research (which showed that consumers didn't quite understand what was inside the packaging, but that once they actually tried the product, they loved it), the brand repackaged and relaunched the SKU one month before debuting the "Adulting" campaign.

Research from NPD Group last year indicated that while Canadian boomers comprise 37% of coffee servings, millenials increased their consumption by 6% in 2014. Out-of-home coffee servings have also been declining year-over-year by 3%, mostly as a result of single-serve devices, suggesting consumers are altering their habits to drink at home.

For this campaign, OneMethod produced a series of online spots that harken back to the days of live telethons: a presenter speaks about the difficulties of being an adult, and recommends a helpline (which actually exists) for viewers to call for advice. Throughout the spots, the brand contrasts the complexities of adulthood with an educational shtick about the simplicity of its product ("Just stir, sip and love. Easy, right?").

From creative to experiential (led by Mosaic, with the brand touring campuses and giving away samples), every piece of the campaign is centred around getting Sweet & Creamy into consumers' hands, says Saunders. "It's really important for us to have consumers make the coffee to feel the simplicity of it," he says.