GoDaddy puts cats in hats
A new campaign positions the web host as a go-to for taking small business ideas to the next level.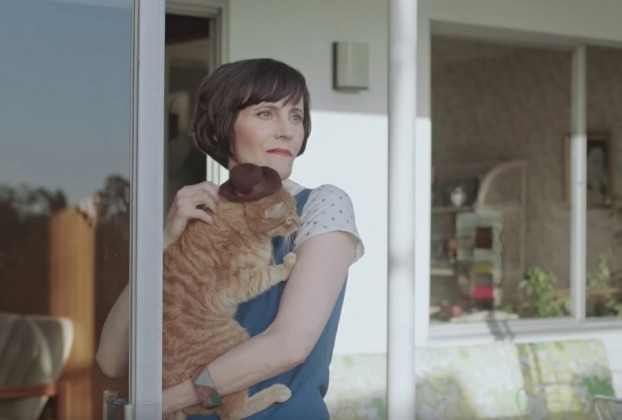 Even if an idea is as wacky as tiny hats for felines, GoDaddy thinks it can help make dreams a reality.
A new global campaign from the website host, airing first in Canada and the U.S., helps position it as the tool entrepreneurs need to make their passion projects successful.
The campaign's main spot features a former theatre actress-turned cat hatmaker, whose business flourished because of her GoDaddy website. While obviously a fake customer story, the new tagline, "GoYou. GoDaddy," is a way to position the service as the right one for bringing small business ideas to life.
GoDaddy also created a real "Cats With Hats" website, which features an extended version of the video, the option for users to upload photos of their cats to put them in hats, and information driving them to the real GoDaddy site (which pops up if you try to actually purchase one of the kitty hats).
The work comes alongside a brand refresh to modernize GoDaddy's look, including a new website that positions it as a starting place for aspirational businesses (including getting a domain, professional email and website name).
"The prior tagline, we made it a little too simple," says Jill Schoolenberg, vice-president and country manager for GoDaddy in Canada, referring to "It's Go Time." Starting a business is actually quite challenging and the brand wanted to position itself as a support for people trying to do so, she says.
GoDaddy tends to focus on the aspirational business owner or those who don't have an online presence yet and want to grow online. In particular, it wanted to ensure it was effectively targeting women, given that they start many small businesses, Schoolenberg says.
The campaign also includes social media and display advertising, as well as radio with a similar "Cats with Hats" theme running in French Canada.
The North American campaign is a collaboration between TBWA\Chiat\Day New York and TBWA\Juniper Park. The Perlorian Brothers directed the North American spot, while MEC handled media. GoDaddy works with Toronto's StrategicAmpersand on PR.
Globally, the initial creative, airing later this week, will be more straightforward than the work in North America, where GoDaddy has more of a history using humour as well as higher brand awareness. Eventually, the creative will be consistent globally.
Correction: This article originally referred to GoDaddy's new tagline as "You Go, GoDaddy." when it is in fact "GoYou. GoDaddy."