Mark Tomblin joins Juniper Park\TBWA
The agency's new chief strategy officer comes on following three major business wins.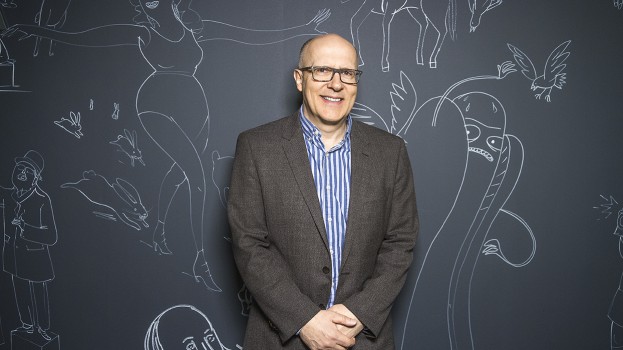 Juniper Park\TBWA has made a major investment in its strategy capabilities, hiring Mark Tomblin as chief strategy officer.

Tomblin will begin his new role next month and sit on the agency's leadership team, working closely with chief creative officers Terry Drummond, Alan Madill and Barry Quinn.

Jill Nykoliation, CEO of Juniper Park\TBWA, led strategy for Juniper Park prior to the agency's merger with TBWA\Toronto last summer (TBWA\Toronto's former managing director, George Nguyen, had taken on CSO duties before he left the agency for McKinney in 2014). Nykoliation says that roughly doubling in size and client roster following the merger meant a dedicated CSO was needed, and the agency conducted a global search for the better part of the last six months.

"Juniper Park has been built on the idea that great creative is only as strong as the strategy behind it," Nykoliation says. "Doubling in size and bringing that same level of strategic acumen to a wider client roster was the main part of it. The other is that a lot of agencies are hiring strategy people now, but one strategy hire does not make a strategy discipline, so you pull apart from the rest by continuing to add best-in-class talent."

Tomblin comes from Taxi, which he joined at the beginning of 2013 as head of planning before being promoted to CSO in July of the same year. He had previously been head of planning at Leo Burnett London – where his 38-person strategy team was one of the largest in Europe at the time – and has held a number of senior planning and strategy roles at agencies in the U.K. In 2014, Tomblin was also named the first chair of the Account Planning Group of Canada, a position he continues to hold.

Nykoliation says Tomblin's experience building strategy departments in different markets – including the U.K., the "birthplace of strategic planning" – made him an especially good fit for Juniper Park, an agency that has was already known for pursuing work with clients outside of Canada before joining the global TBWA family.

"We needed someone that wasn't able to just work across our current client roster, but had the depth of experience and maturity to work across our network," she says. "We're part of TBWA now and I'm on the leadership team, so we work with other offices across the world. We needed someone that was worldly enough in their view and their skill set to help with that kind of collaboration."

Tomblin's addition comes on the heels of a 14-person hiring spree and series of promotions earlier this year at Juniper Park. That was done in response to three new account wins, which the agency has now gone public with. It won the work for Pfizer's "Global Established Pharma" portfolio of brands in Canada, work for the Canadian Diabetes Association and added CIBC's sponsorship portfolio to its existing brand work with the bank.