Caplansky's fast-casual evolution
The traditional Jewish deli is expanding with a new store concept.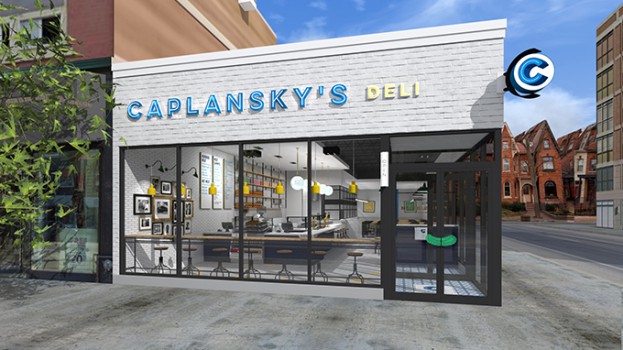 This story appears in the April/May 2016 issue of strategy.

Since opening its College Street deli in 2009, Caplansky's has become iconic in Toronto. Owner Zane Caplansky has plans for a national footprint by 2018, so he approached Jackman Reinvents to develop a store concept that could be scaled.

"Deli has existed in mainstream for a long time with plenty of famous locations, but there's no national chain," says Joe Jackman, CEO of Jackman Reinvents. "Taking real stories based in authenticity and cultural roots and making them relevant for today is a massive part of the millennial mindset, so there's a real chance to get people excited about this on a bigger stage."

The Caplansky's brand is rooted in the traditional Jewish deli. "Chutzpah" was a term that came up frequently while planning the expansion, since replicating the experience for a mass audience while still basing things in tradition was no small feat. Jackman moved away from the current locations' casual dining in favour of a fast-casual concept, which he says is underdeveloped in Canada.

"It's an opportunity to offer your consumer convenience, but to still have the space to create some theatre around it," Jackman says.

"There's a massive trend around 'affordable luxury,' and we pay more for brands like this when they are appreciably differentiated."

Caplansky's is targeting family neighborhoods open to trying food from different cultures and to paying a slightly higher price than they would from a QSR, starting with Toronto's Yorkville neighbourhood, where the new store concept will debut next month.

A brighter blue logo over clean, off-white walls is paired with full-length windows that allow customers to see the food being made. The concept gets playful with Caplansky's signature elements: the pickle on the side of every sandwich has been incorporated as a pickle bar, while its selection of mustards is deployed in a row of taps.