Check it out: A magical OOH placement
The Quebec City Magic Festival's latest ad isn't really there at all.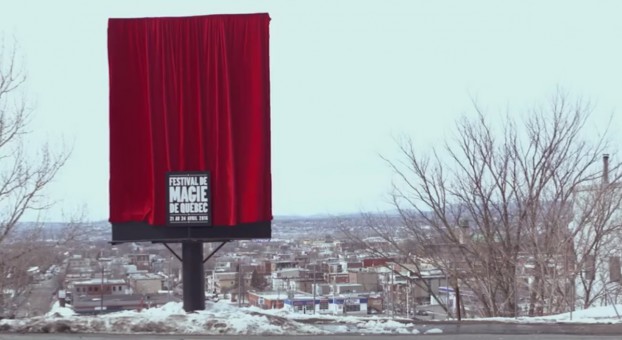 It can be a challenge to catch people's eyes with out-of-home work, but what if it's not even there at all?

To promote the upcoming Quebec City Magic Festival, Lg2 created this dramatic billboard placement.

The festival is no stranger to making things disappear (or appear). Last year, Lg2 created "magical" posters for the event featuring just a top hat, with other messages printed in invisible ink. And back in 2012, it freaked out some pedestrians by making them disappear.

If you're one of those people who's desperate to know the truth behind the "magic," take a look at this behind-the-scenes video of the billboard stunt.