Go Transit fights etiquette fails
The regional service uses a cheeky campaign to help prevent feet on seats, door blocking and more.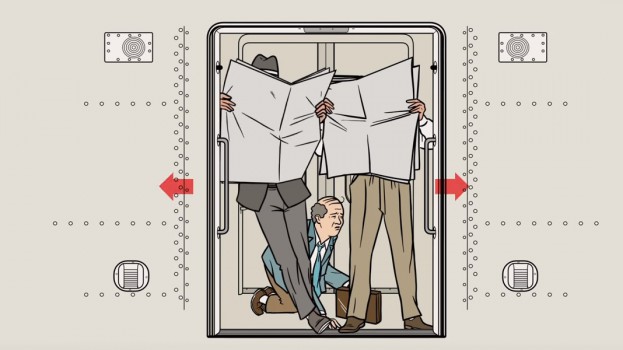 Anyone who took public transit to work this morning (or any other time for that matter) probably knows by now that sometimes humans can be annoying, if not downright disgusting.

But Go Transit isn't taking things lying down. A new social media campaign by its agency of record, DDB Canada Toronto, outlines the behaviour that leads to an "#EtiquetteFail" – hoping to change those eye-roll inducing acts for the better.

To figure out just which things in particular cause its riders to seethe quietly, the regional transit provider surveyed 1,000 customers. Feet on seats came out as the top annoyance, followed by loud talking, littering, door blocking and hogging priority seating.

The comical campaign used the look and feel of airline safety cards and videos to help illustrate its riders' social failings. The four-week campaign includes a 90-second video, running on Facebook and Twitter, social media posts, and print ads in Go Transit bus and train stations. Customers are encouraged to use the #EtiquetteFail hashtag to share their perspectives on the issue.

Now if only we could stop nail clipping on the TTC, the world would be a better place.