Shopper Innovation Awards: Scene spotlights the feeling of free
The Scotiabank Scene campaign showed movie buffs the card's added value.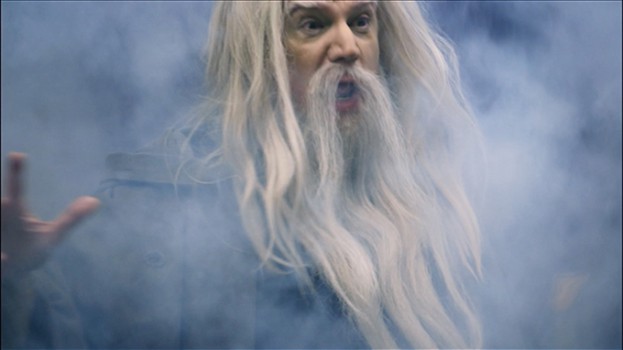 This story appears in the April/May 2016 issue of strategy.
Bronze: CRM & Loyalty
Since the Scene membership card is already free and easy to register for, the challenge for the brand was to demonstrate the added value of the Scotiabank Scene Debit and Visa cards, which allow users to earn points that can be redeemed for free movies.
Research found consumers see Scotiabank's cards as upgrades to the Scene membership card – products that get them more free movies, more often. The brand and its agency Bensimon Byrne decided to focus on the higher earn rate and to demonstrate the emotional side of free – an idea rooted in the "You're Richer Than You Think" brand platform.
The team created a campaign that showed Canadians how close they would be to their next free movie if they owned a Scotiabank Scene card. The agency took over a multiplex and surprised moviegoers at point-of-purchase, bringing in knights and wizards to interact with them and make them feel like they were in a movie. The agency then developed two cinema spots and digital pre-roll videos from hidden camera footage.
To extend the "feeling of free," the brand became title sponsor of 31 outdoor movie events in markets across Canada. Attendees could watch a free movie on a 40-foot inflatable screen, with the first 300 attendees receiving free popcorn, Cineplex magazines and a branded LED keychain. Each event had a VIP section, with special seating available to the first 50 Scotiabank Scene Debit and Visa cardholders.
For the third consecutive year, the Scene campaign delivered record results, with 58% of new accounts registered by consumers under the age of 35. PR and activation activity generated 31 million media impressions (a 107% increase over 2013) and 100 print, radio and TV stories, directly reaching 46,650 attendees (a 91% increase over 2013).
Credits
Advertiser | Scotiabank
SVP Canadian marketing | Clinton Braganza
Director of marketing, advertising and media | Christine Sabourin
Director of strategic initiatives and partnerships |  Gregg Friday
Agency | Bensimon Byrne
CD | Joseph Bonnici
AD | Iva Prkacin
CW | Gessica Marcus