Up to the Minute: South St. Burger picks a new AOR
Plus: Hudson's Bay creates a new PR division, Canada wins 12 D&AD Pencils and more news you may have missed.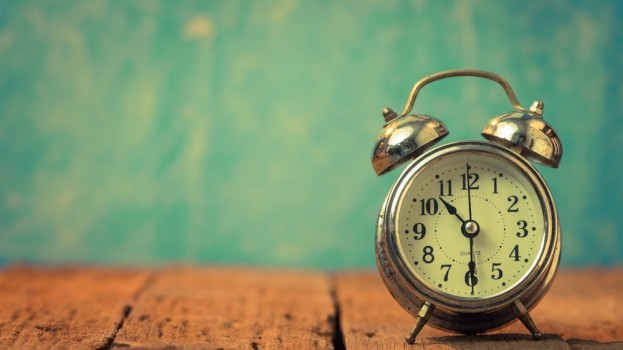 Hires, promotions and other news
Hudson's Bay Company has announced a new corporate communications and public relations division. Andrew Blecher, a former Saks Fifth Avenue PR manager and director at Lividini & Co., joined HBC in 2014 and has now been promoted to SVP, corporate communications and public relations to lead the new team.
Former Blast Radius execs John Ounpuu, Randy Siu and Nathan Paziuk have launched a new digital strategy agency called Modern Craft, based in Vancouver. Current assignments include work for TransLink and Destination Canada. The shop also recently began work with Sesame Workshop, the creators of Sesame Street, for digital strategy work.
FCB Toronto has hired Kristy Pleckaitis as an experience planner, helping bolster the agency's ability to lead UX strategy for new and existing businesses. Prior to joining FCB, Pleckaitis held roles at Nurun and Bell Media.
Conversion, a Toronto agency that designs loyalty programs and email communications programs, has made two senior appointments and announced a brand refresh. Jonathan Huth, a founding partner at the agency, has been appointed president and CEO, while Romina Tina Fontana joins as VP of brand and business. Conversions's clients include Second Cup, LCBO, Kobo, Scotiabank, SiriusXM and Mastermind Toys.
Climax Media has hired Eric Moran as art director. Moran has held roles at The&Partnership and SapientNitro, working on brands including Harley Davidson, Jeep, Movember and Mattel.
The final day of D&AD judging has wrapped up, and Canadian agencies can expect to bring home 12 Pencils from the award show this year. This puts Canada in 14th on the list of country rankings, which is led by the U.K. (217 pencils), U.S. (143 pencils) and France (48 pencils). The award level the winners receive will be announced at an event in London on May 19.
Cossette is bringing the international NewCo Festival to Canada for the first time. The one-day Canadian event, produced by the agency, will take place this fall in Toronto. The festival differs from traditional conferences by having attendees visit the offices of their companies of choice. Companies set to participate in the inaugural event include Google Canada, G Adventures, Wattpad, Soulpepper and Wealthsimple. NewCo first launched in San Francisco in 2012 and now operates in 15 cities worldwide.
New business
South Street Burger has named Toronto's Co-Op as its new agency of record, effective immediately. Co-Op will offer strategic communications support including branding, social media, public relations and consumer activations. Its first task will be to strengthen the brand through social and PR, with future work focused on elevating South Street's profile among "upscale foodie crowds."
Communications agency A&C has announced a slew of business wins, including S. Pellegrino, Nestlé Pure Life Sparkling Water, Food Basics, Woodbine Entertainment Group and Cabot Links. The wins have led to several hires and promotions. Deborah Belcourt has been promoted to vice-president, Daniel St. Germaine to senior account manager and Sierra Percy-Beauregard to account manager. Recent hires include Lisa Huie as account director, Signe Barlow as account manager, and Adam Dermer, Nicole Gabourie and Jake Hillman as account co-ordinators.
NKPR has won the business for luxury men's personal care and grooming collection Anthony Brands. The agency will be leading PR, influencer relations, and strategic partnership developments for the New York City-based brand.
Aden + Anais, originally known for its baby muslin blanket line, has retained FleishmanHillard Toronto as its public relations AOR.  The agency will help build the company's brand equity as it expands its new line of baby clothes in Canada.
Toronto-based The Mint Agency will be handling PR for the Bud Light Digital Dreams event, Canada's largest EDM festival, for the fifth consecutive year. Produced by Live Nation Canada, in partnership with INK Entertainment, Bud Light Digital Dreams Festival will take place in Toronto this summer at The Flats at Ontario Place.
BRP, world leader in the design, manufacturing, distribution and marketing of motorized recreational vehicles and powersports engines, has selected Bleublancrouge as its partner for its Can-Am Spyder line of products. The agency's mandate includes strategic planning, creative and digital strategy –  all of the key stages that will guide the development of the brand worldwide. Projects are already in progress, and the first executions will be coming out in the next few months.
Media
UM has won the business for McCormick Canada, which includes the Club House brand. In Canada, its previous media agency was Mindshare.
Twitter Canada's head of news and government, Steve Ladurantaye, has moved back into the world of journalism. The former Globe and Mail reporter will now be managing editor, digital news at CBC.