Canada Beef focuses on family connections
The organization is aiming to build consumer trust and loyalty with a refreshed brand.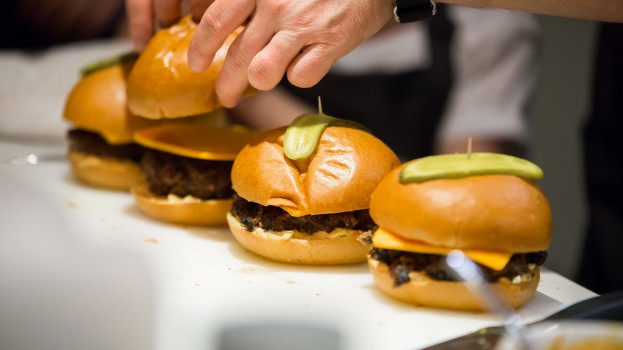 Canada Beef has refreshed its brand persona, hoping to create a more intimate and conversational relationship with consumers and encourage them to consider beef an everyday meal item.

Along with changing its brand logo to include cattle, the organization also kicked off a media relations campaign earlier this month to introduce its new slogan, "We put the best of Canada into our beef."

The new positioning is meant to highlight both Canada's high standards and grading for beef, as well as the hard-working farmers and ranchers, says Rob Meijer, the organization's president and CEO.

The idea is to build up brand trust and loyalty among consumers, the key focus of the organization's 2016-17 business plan, which is also aiming to grow the Canadian beef and veal industry globally.

As part of the ongoing media relations campaign, Canada Beef held an influencer event called "The Canadian Beef Family Dinner" at the Canadian Beef Centre of Excellence in Calgary.

That included a competition between family members to create a one-of-a-kind burger, judged by Canadian country music artist Paul Brandt.

Brandt is also featured in an online video for the organization, explaining why Canada is the best place to raise cattle for beef. The video was shared organically as part of the media relations campaign, which also involves appearances on morning shows, afternoon TV segments, radio and print coverage, mainly in Alberta (although the new brand positioning and press efforts are targeted nationally).

As Canada becomes increasingly diverse and Canadians travel internationally, we've become more conscious of what goes into our baskets and on our tables, Meijer says.

At the same time, family and personal connections have been eroding and people are hoping to get that back. Food is one way of bringing people together and beef, as a centre-of-the-plate item, is a good fit for that, he says.

The new brand positioning is also focused on helping consumers understand how to prepare beef at home and think of it as an everyday item, not just a special occasion meal in a restaurant, he adds.