Canadian Young Lions winners revealed
Creatives from DentsuBos, Sid Lee, BBDO and Zulu are among those headed to the festival in June.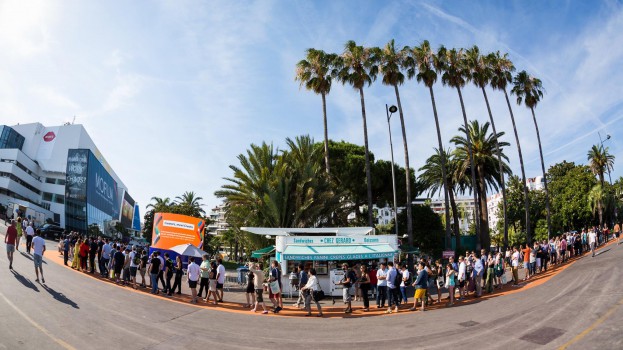 A select group of young professionals will have a chance to hobnob with industry execs and compete on a global stage as winners of this year's Globe and Mail Young Lions competition.

The Globe and Mail announced the winners of the 2016 Young Lions and Young Marketers competitions at the CMDC's annual conference Tuesday.

The publisher, which is Canada's official representative for the Cannes Lions International Festival of Creativity, announced the winners from a list of finalists announced last week. Some 359 entries were registered for the competition across five categories: Print, Film, Cyber, Media and Marketing.

All projects for this year's competition were created for the David Suzuki Foundation's "Superhero Challenge." The goal was to get parents, teachers and caregivers to bring kids outside more often to learn more about the planet.

Catherine Dorion and Jacob Guite-St-Pierre of DentsuBos won the media category. The two came up with the idea of a life-sized game where children are given "missions" on a smartwatch, synchronized with an app for adults. The idea was to leverage wearable tech, with the game's focus on introducing children to nature and the app acting as the device through which to achieve that connection.

Joshua Lessard and Lian Benoit of Sid Lee were the winners in the Print category. Jess Toye of BBDO and Kaidy Wong of Zulu Alpha Kilo won in the Cyber category, while Julia Milstone-Turner and Samuel Sferrazza of Route Eleven won first place for their idea in the Film category.

Christian Di Vincenzo and Olena Sapojnikova of Lexus Canada won the Young Marketers competition.

The winners will be Canada's representatives at the global Young Lions competition held in Cannes this June.

Image via the Cannes Lions International Festival of Creativity Facebook page.