Hotels.com (and Captain Obvious) come north
From pasty skin to hoser jokes, the brand plays on Canadian characteristics for its first unique campaign in this market.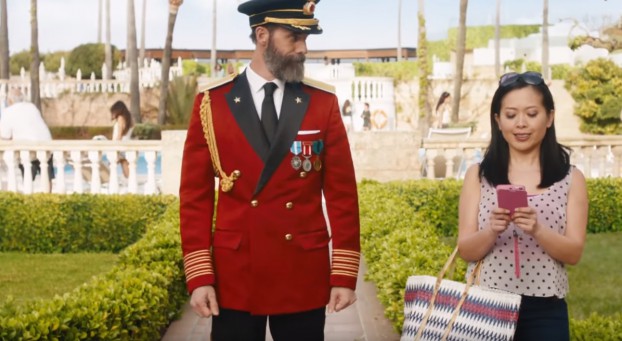 Hotels.com has launched its first Canadian-specific campaign, bringing its Captain Obvious character north with help from J. Walter Thompson Canada.

The shop was named Hotels.com's creative agency of record in Canada late last year.

The first spot for the brand here features Captain Obvious wandering through a resort and introducing his various Canadian friends to the camera. The idea was to playfully call out certain characteristics that make Canucks stand out – such as a Saskatonian's pale skin – to show that the booking site is "perfect for Canadians."

Business had been sluggish for the brand in Canada, which prompted it to seek a local agency partner to build relevance here, says Darrell Hurst, EVP, managing director at JWT.

During the pitch process, the agency's proprietary local research showed that the Captain Obvious character had a lot of relevance here, and was unique and tied to the Hotels.com brand, Hurst says, which is always a battle in a competitive category. That led to the brand keeping the character for its Canadian campaign, but using him in a way that makes it feel that Hotels.com is present in Canada and understands Canadian travellers.

The new spot is running on TV and online. The campaign also includes digital banners and OOH in key urban markets. MEC led the media buy.

Four spots will roll out throughout this year and JWT is working on a more robust social media plan for this summer.