Pearl Morissette welcomes the outsiders
An exclusive wine club rewards consumers who are dedicated enough to discover it.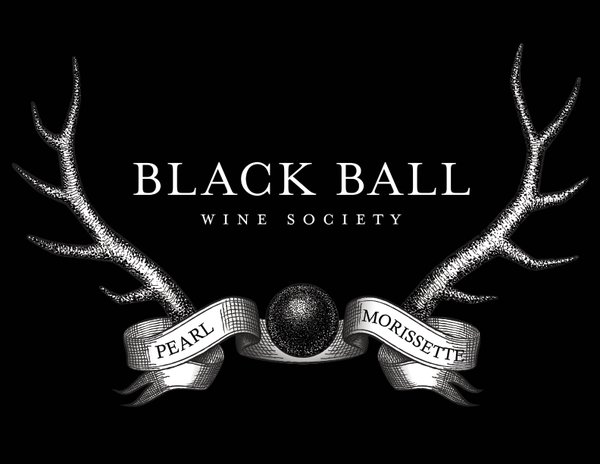 Niagara-area winery Pearl Morissette is rewarding consumers who value their "outsider" status with its Black Ball Wine Society wine club.
The program, which soft-launched in February and is now in full force, gives members access to Pearl Morissette's "library vault" of wines saved from past years, as well as special access to events and perks at the winery and partner restaurants.
Pearl Morisette has worked with agency Mackie Biernacki (named the winery's agency of record in December) to develop its brand voice and a strategy around communicating who they are to the public, along with creating some small social and digital materials for them. Mark Biernacki, co-owner of the Toronto shop, says that when the winery approached the agency with the idea of creating a wine club, it wanted to try something that had more of a connection to Pearl Morissette's history.
"A lot of wine clubs are mostly subscription services," Biernacki says. "You sign up, get a newsletter through email and every season you get a case of wine. There's not really much of a relationship in that. So we thought of doing something different, especially when you have this great story that your current customers are passionate about."
The "Blackball" name isn't completely new to the winery. Pearl Morissette first released a riesling and submitted it for approval by VQA Ontario in 2010, and its repeated rejection since then has led to the "Blackball" name. The VQA blind tests wines and assembles a panel of LCBO product consultants to ensure they meet quality standards, though its rejection may have had less to do with a lack of quality and more with it being markedly different from typical wines of its variety, Biernacki says.
"Pearl Morissette is in the 'low intervention' school of wine making, making it taste good but adding as little as possible to manipulate it," he says. "To get VQA status, you essentially have to taste like the other wines in the region. It didn't taste like [the VQA] thought it should, so they didn't get the label, even though they weren't doing anything to it and it was a pure representation of the region."
Biernacki says the idea behind Black Ball is to be "exclusive without being snobby," making it open only to those who have recently purchased a certain amount of Pearl Morissette wine but also rewarding fans for discovering it.
"The thought was, let's not just make it a subscription service, but make something that only people who are really aware of the brand could discover," Biernacki says. "In the wine world, people are looking for exceptional wines, but they're also looking for a great story to accompany it. You love to show off that you've discovered something on your own, and create a bridge with the friends you've chosen to share your discovery with."
Though the brand is built around its roots in the Niagara region, Pearl Morissette has also been experimenting with vineyards in California. It is currently exploring ways to expand Black Ball to include wines from that region, or whether to maintain that exclusivity by focusing only on its Niagara wines.
There's been little promotion around the wine society, leaving it up to fans of Pearl Morissette to discover it themselves through a dedicated page on the brand's website or through a few teases in its email newsletter and social media channels. Biernacki refers to Pearl Morissette as a "lighthouse brand," one that attempts to draw consumers to it, as opposed to more assertive advertising methods.
"Their wine is great and the demand for it is there, it's just about developing this core base of a loyal following," Biernacki says. "Pearl Morissette is really passionate about what they do, and the last thing they want is to seem like they're 'advertising.' They just want it to seem like they're expressing their beliefs about wine making, which speaks to the kinds of things people who will love their wine will be drawn to."