Bosch, Thermador target wealthy cooks
The campaigns are the first for the home appliance brands since Sandbox won the account last fall.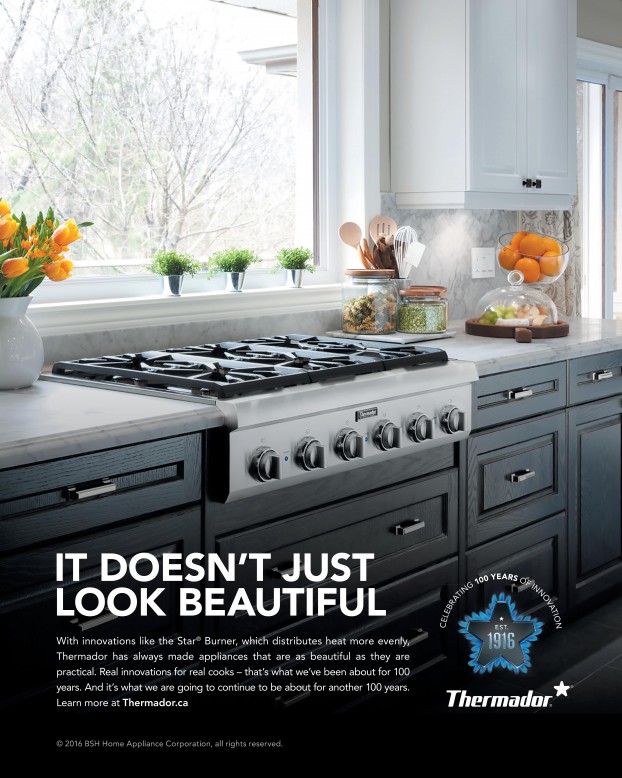 BSH Home Appliances is targeting high-end consumers passionate about cooking in campaigns for its Bosch and Thermador brands, under new agency of record Sandbox Advertising.

Sandbox won the business in November after a competitive RFP but only announced it this week. It has since launched quarterly campaigns for both Bosch and the premium Thermador line, both of which highlight the brands' cooking appliances and include newspaper, magazine, display and online ads.

Thermador's "Real Innovations for Real Cooks" campaign targets consumers whose household income exceeds $150,000, featuring its appliances in real situations, says Dave Rewak, VP managing director of Sandbox Toronto.

"These are passionate home cooks who really care about the actual performance of the product," he says.

The Bosch "Invented for life" campaign is after those in the $100,000 household income range, seeking the highest quality appliances for the price they can afford and who "are looking to be progressive in the way they value health and nutrition," he says.

Sandbox's work for BSH will include creative, strategy, production and media for the Bosch, Thermador and Gaggenau brands, as well as its Luxe Showroom in Toronto.

"What we offered was a fully integrated solution, a single point of contact," Rewak says of the RFP last fall.

Toronto-based One Advertising joined three U.S. agencies in April 2015 to become Sandbox, which also has offices in New York, Chicago, Kansas City, Los Angeles, Des Moines and Indianapolis.