General Mills taps Jose Bautista after cereal selfies
The CPG co struck up the partnership after seeing the player's social media love for its brands.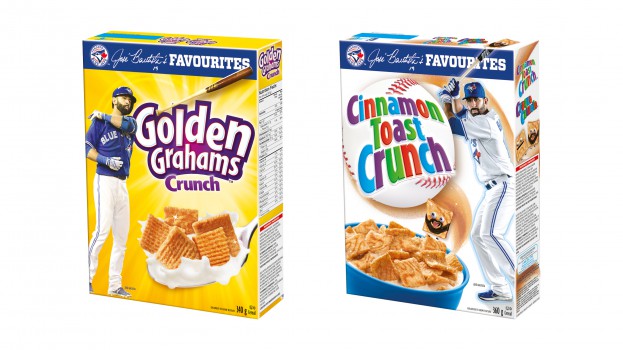 General Mills has tapped Toronto Blue Jays player José Bautista, along with his legendary bat flipping imagery, for its Cinnamon Toast Crunch and Golden Grahams Crunch cereals.

The partnership will see Bautista featured on those cereals' packaging for a limited time.

General Mills will also be donating $10,000 each to the Bautista Family Education Fund, the Jays Foundation and the Breakfast Clubs of Canada as part of the partnership.

Bautista is apparently a true fan of the cereals, with General Mills saying the partnership idea came from selfies the player posted with those two brands.

Packaging design for the cereal boxes was handled by Hunter Straker, POS development was led by Graham Design, with Veritas Communications on PR. All other work has been handled in-house by General Mills.

The CPG co isn't the only one to use the bat-flip imagery, with Boston Pizza integrating the iconic move from last year's playoffs into its "Fan Stories" platform last fall.