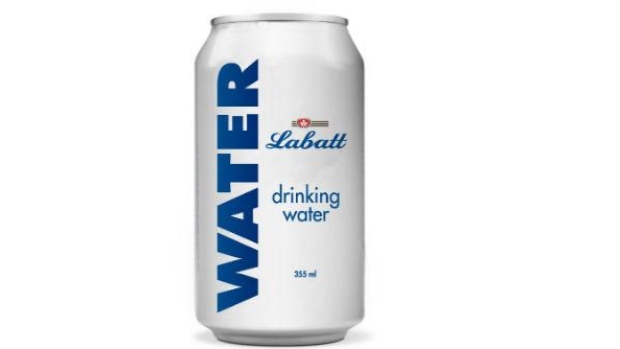 Though rain and cooler weather helped slow the wildfire's growth over the weekend, the situation in Fort McMurray remains dire.
The fire covered an area of 1,618 square kilometres yesterday, more than twice the size of the city of Edmonton and nearly big enough to cover the entire urban Toronto area. More than 1,600 buildings have been burned, causing an estimated $9 billion in damages. Dozens of Canada's largest companies have made donations to the Red Cross' relief efforts, though some have added extra initiatives to help ensure relief efforts go as smoothly as possible.
Last week, Labatt shipped 69,000 cans of clean drinking water to fire fighters and displaced residents in the Edmonton emergency centre, with another 131,000 prepared and ready to be shipped, should they be needed. This isn't the first time Labatt has done this: since 2012, the brand has halted beer production for one day each year at its brewery in London, Ontario so that it can produce and store emergency drinking water for situations like these. It was first deployed during the Alberta floods in 2013, though this is the largest donation of its water reserves it has made to date.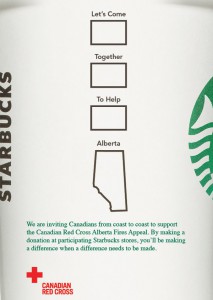 Many retailers have been asking for donations at check-out, including Loblaws, Costco, LCBO, Walmart and Starbucks. Hudson's Bay and Shoppers Drug Mart have been allowing customers to donate points they've earned through loyalty programs, while Aeroplan and Air Miles both donated miles and allowed customers to do the same.
Canadian Tire donated gift cards which could be used to purchase relief supplies, while Loblaws also sent food, prescriptions and pet food to emergency shelters.
Many of Canada's big banks, including TD, CIBC, RBC, PC Financial and BMO allowed customers to make Red Cross donations directly through their mobile banking apps and offered payment deferral support for customers affected by the fire.
Most telcos covered call and text fees for Fort McMurray residents, with Bell giving them bonus data for the month and Telus offering free calls from its payphones for those who didn't have access to a mobile phone.
Select Cineplex theatres in the Edmonton had their weekly "Family Favourites" Saturday movie screenings opened up to displaced Fort McMurray residents, who could attend for free, while proceeds from "Family Favourites" screenings in the rest of the country have gone towards relief efforts.
The agency world has been responding as well, particularly those based in Edmonton.
Zag Creative has offered free office space to small business owners that have been forced to evacuate. Red has been running daily questions on its website since last year and when residents began evacuating last week, it changed the question to encourage donations to the Red Cross.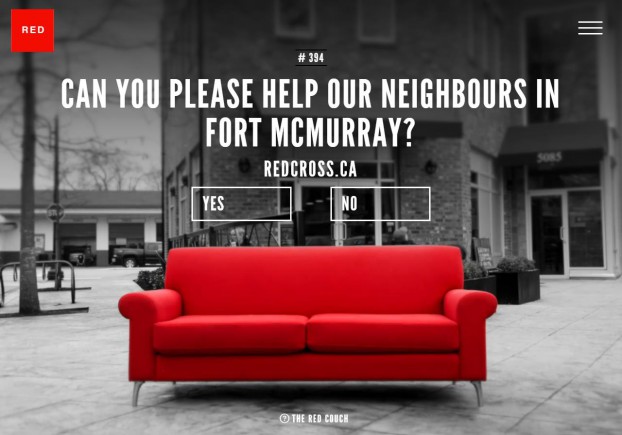 Those who still wish to donate to relief efforts in Fort McMurray can visit the Red Cross' website for more information.