Check it out: Plus size, minus the stereotypes
Two Reitmans-owned retailers launch campaigns aimed at positioning themselves as democratic fashion choices.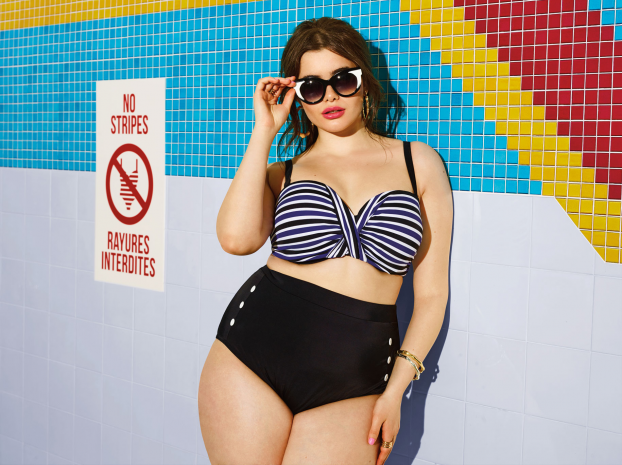 Reitmans Canada's two plus-size banners have launched campaigns this week aimed at defying stereotypes about women who wear their clothes.
After repositioning its brand and gaining some online notoriety with its "Who Says Plus Size Women Can't?" campaign in January, Penningtons has teamed up with Lg2 once more for its latest "#IWontCompromise" spot.
In it, a woman who would traditionally be seen as fit runs with a narrator explaining how people didn't believe in her at first but now she never finishes last. As the spot goes on, that woman moves away and it's revealed that the runner speaking to the viewer is actually Jill Angie, founder of coaching site "Not Your Average Runner," who has completed four triathlons and three half marathons (so far).
Like the previous spot, which featured a plus-size yoga instructor doing some seriously challenging moves, the brand is showcasing how women who wear above a size 14 are just as capable (if not more) of being active. To date, that campaign has been viewed 18 million times on social media, according to Lg2.
OMD led media for both campaigns.
Meanwhile, Reitmans' other plus-size banner, Addition Elle – which skews slightly younger than Penningtons – has created a new campaign focused on swimwear.
The ads, featuring the brand's #NoMoreRules slogan, features models showing off its Cactus swimwear, next to signs by the pool with "rules" typically associated with plus women (like "No Stripes" or "No Bikinis Allowed.")
The campaign, created by Mookai Communications in Montreal, aims to reinforce Addition Elle's positioning around "fashion democracy," Roslyn Griner, VP of marketing and visual said in a press release.
Late last year, the retailer expanded into the U.S. through a partnership with Lord & Taylor in New York.