Budweiser launches new non-alcoholic beer
Prohibition Brew looks to dispel stigma around the category and cater to more health-conscious beer lovers.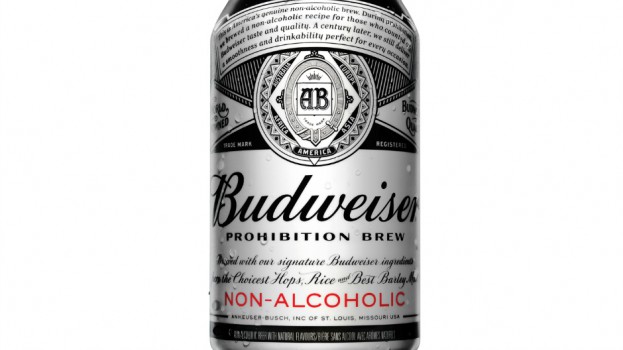 Anheuser-Busch InBev has released Budwesier Prohibition Brew, a non-alcoholic beer it hopes can bring excitement to the category by leveraging the affinity fans have for the main Bud brand.

As part of a broader global effort to encourage "smart drinking," A-B InBev says 20% of its sales volume will be from no-alcohol or lower alcohol (between 0.51% and 3.5% ABV) beverages by 2025. Kyle Norrington, VP of marketing at Labatt Breweries of Canada, describes Budweiser Prohibition Brew as a "big first step" towards that goal, having launched the beer on shelves this past weekend and continuing to roll out nationally.

Canada is the first market to sell the beer, with international markets receiving it in the near future. Being a diverse country with a reputation for loving beer made it a good test market, but Norrington also says changing tastes and untapped occasions led the company to believe there is a market for non-alcoholic beer.

"There's global trends around health and wellness and we think there's a huge opportunity for naturally-brewed products to make an impact on adult beverages going forward," he says. "We're also always looking for more opportunities to give beer lovers the chance to enjoy our products, and perhaps that's in occasions where they don't want to have alcohol. It's important for us to provide beer lovers with that opportunity."

A substantial amount of marketing support is being put behind the new product. On Wednesday, Budweiser's iconic Clydesdale horses will come to Toronto, trekking from Union Station and providing sampling along the way. "Disruptive" sampling and distribution will be a key element of Prohibition Brew's launch, being on the ground at places where consumers wouldn't typically expect a beer to be and illuminating some of those occasions a non-alcoholic option would be appropriate. This past weekend, Budweiser was on-site providing samples at Weber's, a hamburger restaurant on Highway 11 en route to Ontario's cottage country, and Norrington says the company has established a partnership with Pizza Nova for Prohibition Brew to be sold in its restaurants.

In June, the company will launch a fully-integrated campaign aimed at raising awareness for the new brand and dispelling pre-conceived notions consumers might have about no-alcohol beer, with taglines on out-of-home creative with copy such as "It's all Budwesier, no alcohol" and "Finally, a non-alcoholic beer that tastes like beer."

A-B InBev has a number of no- and low-alcohol beers already in its portfolio, including O'Doul's and variants of brands like Beck's. The branding of Prohibition Brew harkens back to Anheuser-Busch's history of providing non-alcoholic beer during the Prohibition era, which the company hopes to leverage in its positioning, but also using to connect to the main Budweiser brand. In doing that, the hope is that it will show consumers that everything that goes into Budweiser – from the ingredients to the craftsmanship to the taste – is the same as what goes into Prohibition Brew.

"We're really having the mother brand carry a heavy load because, as a favourite brand of a lot of Canadians, it comes with a lot of equity," Norrington says. "The other piece of the positioning is this line 'Enjoy freely,' which is also right on the packaging. That's a powerful statement because the non-alcoholic category has some stigma, that it's not necessarily around 'enjoyment' and we think we can turn that on its head, because Budweiser is the one that has picked up the torch and ran with it."

Anomaly will be leading creative on the campaign, with M2 on media buying, Mosaic on experiential and sampling, Veritas on PR and Vayner on digital executions.