Finding the right challenger
Collins Barrow taps hockey star Darcy Tucker to boost its brand in a new Memorial Cup campaign.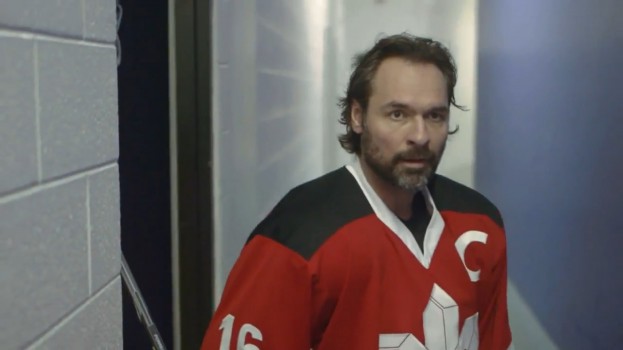 Former NHL player Darcy Tucker may not have the personality most people associate with chartered accountants, but Collins Barrow has tapped him as the face of a new campaign promoting the network as a challenger brand.
The network of audit and tax firms with offices across Canada, many of them in smaller towns and secondary markets, saw in Tucker a suitable spokesperson for its new "#BeAChallenger" campaign.
As it sponsors junior hockey's Mastercard Memorial Cup, the brand is rolling out the campaign with Tucker featured in online videos promoted through social, as well as appearing at Memorial Cup events for the brand in Red Deer, Alta.
In the one of the videos, Tucker, a gritty right winger who won three Memorial Cups with the Kamloops Blazers and played several seasons with the Toronto Maple Leafs, lists off the criticism he received throughout his career: "I was too small, too slow, not strong enough, didn't have the best shot, wasn't the best skater…"
The message is representative of the Collins Barrow brand, says CMO and CD May Katorji, who is also CEO and CD at the network's creative agency, Akcessia|Mayk Ideas.
While the campaign launched last month in the lead-up to the cup (which ends with the final on May 29), the idea behind it started years ago as an internal concept. The challenger identity builds on the characteristics that make up the Collins Barrow network and its advisers, Katorji says, and the group wanted to communicate those values in its branding.
"If Darcy lives them, and the network – Collins Barrow – lives them, we hope that we can challenge others to live them," she says.
If Tucker isn't the image of the typical CA, Collins Barrow isn't either, she says, as it's a network of independently owned and operated firms. The brand is banking on Tucker, who hails from small-town Alberta, to connect with its network of small-town entrepreneurs.
The campaign will continue for a couple of weeks beyond the Memorial Cup, and then take another form while continuing to feature Tucker.