Exploring other cultures through food: Mintel report
Canadians are craving ethnic meals, but some are intimidated to make their own. Here's how brands can help them.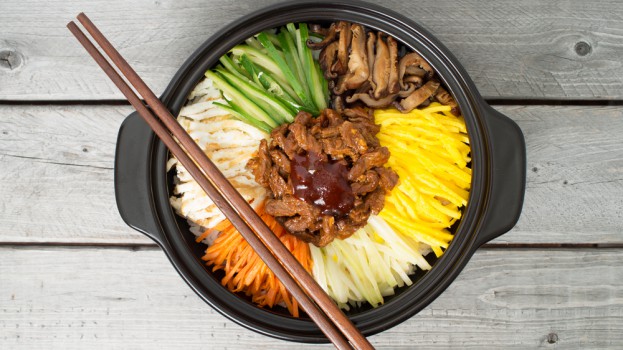 Canada, over the years, has become a cultural kaleidoscope. No surprise there.
Because of this, Canadians' taste profiles are changing and they are more open to trying ethnic-inspired foods (giving the term melting pot new meaning).
So says Mintel in a recent report that looks at the country's "Ethnic Foods and Flavours."
The study (which includes responses from 2,000 Canadians above the age of 18) came to a few conclusions about consumer attitudes toward ethnic food and how brands can adapt to a changing demographic landscape (one in five Canadians are foreign-born, according to the 2011 census).
First, when it comes to consumer perceptions, the research found that 73% of consumers enjoy experiencing alternative cultures through food. What's more, 72% of them are eating ethnic-inspired meals to break the monotony of their regular meals at home.
So while that's a positive, the negative is that they're not particularity comfortable with the idea of making an ethnic-inspired meal at home. The majority of them (61%) would rather first go out to a restaurant and rely on professional cooks to feed their ethnic food cravings, before attempting to prepare a similar meal at home. Two in five Canadians say that it's difficult to find the right ingredients, and more than one-third admit that they're intimidated by the process of making an ethnic meal.
This is where brands can come in. "While consumers are willing to try a wide range of ethnic dishes, intimidation over ingredients and cooking methods are getting in the way of consumers preparing these meals at home," said Joel Gregoire, senior food and drink analyst at Mintel. "Brands can appeal to hesitant Canadians by partnering with ethnic-inspired restaurants, as consumers trust the knowledge and expertise of restaurants when it comes to ethnic foods and may be receptive to retail ethnic-inspired products showcasing a food-service influence."
Here are some other things brands can do to reach Canadians who want to introduce ethnic-inspired food into their meal plans:
Consider packaging products to be authentic to a particular culture but, more importantly, relatable for Canadians. The international section of a grocery store is stocked with a smorgasbord of products from different countries, and Canadians are more likely to turn away if they do not feel comfortable or familiar with the food. One-third (33%) of respondents agree that they prefer "Canadianized" versions of the ethnic-inspired meals.
However, two in five (39%) say they see foreign-branded, ethnic-inspired foods are more authentic. So the report suggests using simple packaging cues from foreign brands to increase the perception of authenticity.
Focus on helping consumers to explore ways of cooking these types of meals from scratch, not necessarily on ease and convenience. While more than one-third of consumers find cooking ethnic meals intimidating, another 40% say they actually prefer to cook a meal using ingredients from scratch. Only 13% cite the convenience of eating a pre-packaged meal as a reason to eat ethnic-inspired foods. People want to explore new and different cultures through food, so the report suggests helping them find ways to do just this (and not simply heat a prepared meal).
Featured image via Shutterstock