AToMiC Awards: Crossing platforms
TV shows looked to other media – and the real world – to extend their fan bases, while brands deepened their role in TV.
This article appears in the June 2016 issue of strategy.
As audiences move to different screens and find ways around watching TV ads, brands and networks are getting more creative to keep them tuned in. For brands, that means masking messages inside programming; on the flip side, TV properties are extending their reach beyond the tube.
The SickKids Foundation saw CBC's popular Murdoch Mysteries as the vehicle to reach its donor audience in the final push of its 2015 holiday campaign. The show's setting in early 20th-century Toronto allowed writers to organically highlight the hospital's 140-year history during a two-hour holiday special.
In addition to SickKids' deep integration into the episode's plot (the protagonist, Detective Murdoch, invents a baby incubator, and real patients and staff appeared as extras), the foundation aired a two-minute spot during the special and piggybacked on Murdoch's online following. Star Helene Joy did two PSAs.
The "SickKids / CBC Murdoch Mysteries" program, by Cairns Oneil, led to two million Canadians watching the Murdoch special and delivered media value worth 300% of SickKids' investment.
In its own transmedia campaign, Murdoch Mysteries also did some time- and platform-travelling. "The Infernal Device" extended into the real world and onto smaller screens to shore up the show's fan base and win some new ones. Recognizing that its fans included cosplayers and lovers of puzzles and mysteries, the show created a mixed media murder mystery game. The six-week execution was built around Murdoch-like plots – gruesome murders, espionage, a superweapon – and enlisted fans to help foil the scheme using online videos.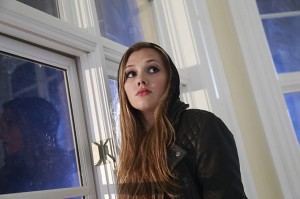 The execution involved fully-cast live experiences across Canada that hundreds of fans attended and thousands more followed on Twitter's Periscope. In between events, players solved puzzles, decoded clues and discussed the mystery online – more than 70,000 players used the site each week, spending an average of 11 minutes and 41 seconds per visit.
Teen drama series Open Heart also used a transmedia mystery to tout its debut and to engage its audience between episodes, focusing on that prized item of teen identity: the mobile phone. Before the series aired, the Marblemedia-led campaign launched with Open Heart: Unlocked, an app that allowed viewers to explore the protagonist's cellphone – her photos, videos and messages, all of which provided clues to the show's mystery – creating an intimate bond.
The transmedia focus continued throughout the series, with writers building the narrative for TV and mobile in order to engage fans 24/7. The show's director and cast members also did a behind-the-scenes recap web series between episodes, and images and text messages were rolled out to build anticipation. The app garnered more than 1.2 million sessions throughout the series, lasting an average of five minutes and 45 seconds with a 76% return rate.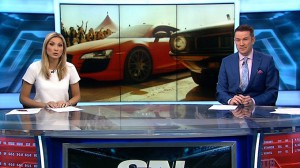 While series use transmedia as launch trailers, films have been getting more creative and embedded in the TV space. To promote the Fast and Furious franchise's latest instalment, Universal Studios and Maxus Canada partnered with Sportsnet and TSN for "Furious 7 Shared Intensity" integrations in the broadcasters' hockey and NCAA March Madness coverage. The target was the young male "brotherhood" of adrenaline fans, who like their films and their sports highlights fast and furious. The integration included "Furious Plays of the Night" highlight packages, studio takeovers and clips from the Furious 7 trailer integrated into NCAA tournament highlights.
With high March Madness viewership, including nine million within the campaign's target, Furious 7 had the best Easter opening of all time and topped the box office in Canada for four straight weeks.
The hardware
SickKids Foundation "SickKids / CBC Murdoch Mysteries" Cairns Oneil Strategic Media Silver Best Brand Integration

Epitome Pictures / YTV / TeenNick "Open Heart Interactive" Marblemedia Silver Best Transmedia

CBC "Murdoch Mysteries: The Infernal Device" Bronze Best Transmedia

Universal Studios "Furious 7 Shared Intensity" Maxus Canada Bronze Best Broadcast Engagement