AToMiC Awards: Getting personal on social
Converse, Smarties and the Canadian Safe School Network personalized their messages to get them shared.
This article appears in the June 2016 issue of strategy.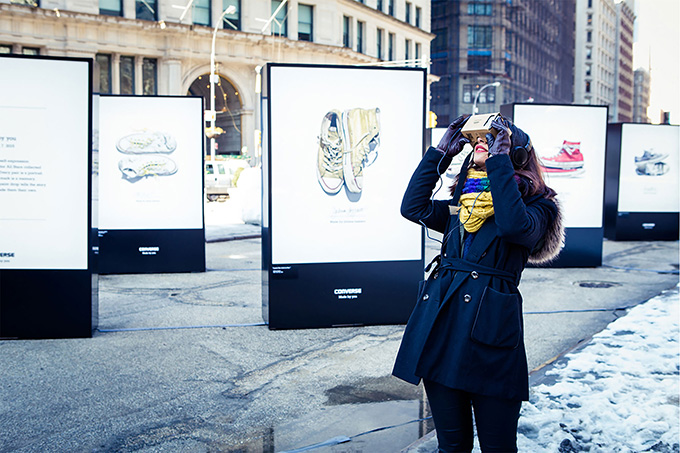 Social media allows brands to personalize messages to individual users. But when the content is universal enough, those messages can spread out from their targets to find mass appeal, a trick that Smarties, Converse and The Canadian Safe School Network all pulled off to great effect.
Converse took the notion of walking in someone else's shoes literally with VR technology, allowing consumers to temporarily inhabit Chuck Taylors belonging to a musician, an actress playing a zombie, an urban explorer and an artist via interactive, 360-degree films on IOS and Android apps.
Converse promoted the shoes as artwork, likening the sneakers to an artist's blank canvas that comes to life through wear – "Made By You" with all the scuffs, rips, smudges and stains that eventually decorate the shoes. The campaign by Idea Rebel created art displays of shoe images in 41 cities around the world. It then inspired people to make their own shoe portraits and share them, primarily on Instagram, organically amplifying the "Made By You" message with millions of interactions and international media coverage. The campaign generated more than 80,000 downloads, and over than 10,000 social posts and 10 million impressions.

To launch its Instagram account for Smarties, Nestle Canada narrowed its target down to roughly 1,980 Canadians with something in common – they all shared one of the nine most popular names among Canadian Instagram users. The brand checked StatsCan and other sites for popular baby names from 1990 to 1995, and then cross-referenced those lists with popular global names to account for new Canadians, as well as with an AdWeek list of the 20 most popular names on Facebook.
Working with OneMethod, it then designed and photographed unique and decorative (and colourful) typographies for each name using real Smarties.
After all that personalization though, the brand's message couldn't have been more universal: a simple greeting, with a bit of flair – "What's shakin', Megan?", "Wassup Michael?", "Hey there Alex!"
People started replying, including a particularly famous Canadian crooner named Michael (Bublé, that is) who responded to his all-red Smarties shout-out by volunteering that he eats the red ones last. The new account received hundreds of likes and follows in the first 48 hours. The brand showed that, when the message is creatively personal, simply saying "Hello" can be enough for a successful social launch.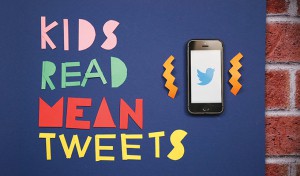 The Canadian Safe School Network and John St. borrowed a piece of Twitter pop culture to personalize its universal message about cyberbullying. Following the Jimmy Kimmel Show's "Celebrities Read Mean Tweets" segment, which gets laughs while also subtly critiquing the cavalier cruelty that's common on Twitter, the organization had students read examples of the awful things kids write on social media. Cyberbullying is a well-known problem, but having kids read the hurtful messages was an easy way to make it less amorphous and show how they're affected.
With a $250 media budget, the video managed to get more than 200 million media impressions after trending in the number one and two spots on Buzzfeed at the same time. The interest generated an 8,000% increase in web traffic to Canadiansafeschools.com.
The hardware
Nestle Canada "The SMARTIES Shout Out" OneMethod Gold AToMiC Design

Converse Chuck Taylors "Made By You" Idea Rebel Gold Virtual Reality

The Canadian Safe School Network "Kids Read Mean Tweets" John St. Silver AToMiC ROI