Taking adulting seriously
How digital brands are connecting with millennials by taking the fear out of growing up.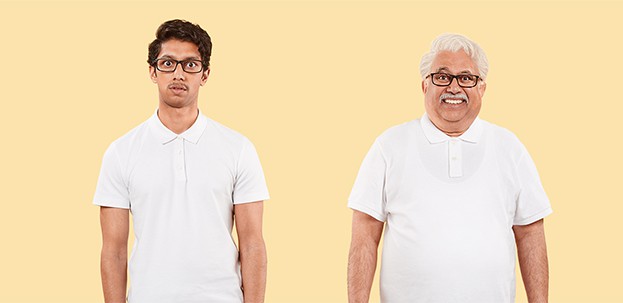 This article appears in the June 2016 issue of strategy.
Millennials are getting older, so continuing to see them as carefree and unfledged can be a problem for brands looking to reach the demographic whose priorities are changing. As intimidating as "adulting" – taking care of typical grown-up responsibilities – might be, apps that focus on simplifying it are becoming just as popular as the Snapchats of the world.
We looked at two spaces involved with some of the biggest life decisions one can make, and the digital platforms connecting with millennials by making them easier.
A simple approach to investing
Automated investing and wealth management start-ups – like Wealthfront, Betterment and Justwealth – are big in the U.S., but the most popular one in Canada is homegrown. Launched in 2014, Wealthsimple now manages more than $400 million in assets for over 10,000 clients.
Wealthsimple lets users "set-and-forget" their investment risk level, term and monthly contribution. It provides clear visuals that show what the investment will be worth, and allows investors to talk to advisers about changes they'd like to make.
Nearly three-quarters of its clients are under 45, with a core audience between 25 and 35.
In February, Wealthsimple kicked off its first mass campaign during the Canadian broadcast of the Super Bowl and followed it up with print, OOH and online ads showing 20-somethings interacting with their "future selves." Though the idea is to invest in "Future You," the campaign doesn't scare young people with what will happen if they don't, nor does it show traditional goals (like saving for a home or retirement) other financial ads might use. Rather, it focuses on how safe money is with Wealthsimple and its ease of use.
"Millennials have different goals than other generations," says Mallory Greene, Wealthsimple's community development manager. "That's why 'Future You' leaves room for having different goals, and for them to change over time. The idea was more about making the automated investing approach more human, and showing how that world doesn't have to be scary."
The marketing also utilizes promoted blog posts, from talk show hosts to film directors, talking about their own investment history. Other planned content includes how-tos and Q&As from advisers, all with the goal of de-mystifying investing.
Peer-reviewed parenting
If there's one thing more intimidating than wealth management, it's raising a child. Today, there are hundreds of apps to make managing time and resources easier for new parents.

The Bump, which comes from the website of the same name, gives expecting parents updates on what "normal" development looks like and what is "safe" behaviour during each stage of their pregnancy. It also offers baby registries and digital catalogues from participating brands and retailers. Sprout does the same for the first year of a child's development and also lets parents track things like feedings and sleep patterns. CubbySwap is an app that curates reviews of local day-care centres and offers tools to manage applications and waiting lists.

And it's not just apps: Wanna is a buying-and-selling platform for those quickly-outgrown baby items, while Sit4Sit allows parents to request babysitting time from a chosen network of friends and family.

Erica Ehm, founder and CEO of Ehm & Co., a digital publisher and marketing company specializing in engaging moms, says it used to be easier to find reliable, evidence-based information about raising a child.

"Now, you have this very savvy group who doesn't believe everything they read online, wading through a sea of Google results to find something that's been vetted. Apps can be a safe and fast source for that, if they're built on real insight from researchers or real moms."

But Ehm says brands looking to reach young parents through apps need to offer help rather than just trying to sell a product, since millennials are more resistant to brand messaging.