Three lessons on retail innovation
Post STORE 2016, Jackman Reinvents' Mike Magnacca looks at how the mindset on digital is shifting.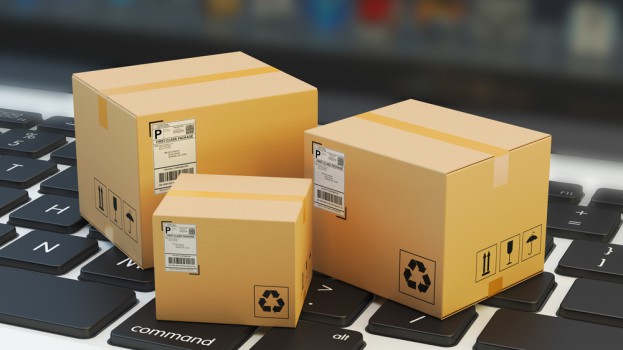 "The future is already here — it's just not very evenly distributed."
Those words from writer William Gibson – quoted by Sephora CEO of the Americas Calvin McDonald at Canada's STORE 2016 – rang true to thousands of Canadian retailers.
Retailers constantly wonder what the future will hold for the industry. In this excitement, they often forget what they need to do today to maximize their connection with customers. Only a fraction of Canadian retailers are either selling products online or have a fully developed e-commerce infrastructure. Canada continues to trail American and European retailers in e-commerce sales percentages and infrastructure by five to 10 years. As Canada lags, domestic retailers continue to miss the mark on capturing Canadian and international customers. According to Retail Insider, nearly 70% of Canadian online purchases in 2015 were bought from retailers outside Canada.
Fortunately, there is good news: Canadian retailers are making a push to close the gap. The mindset on digital is going from reactive to proactive, which we can see in three emerging philosophies.
Digital strategy has (finally!) become brand strategy.
Traditional companies' teams work in silos. We've seen this in our work, especially with legacy retailers who have been late adopters of digital infrastructure, operating with separate P&Ls or entirely separate teams. In other cases, we've seen teams working independently and without cross-functional sharing to reach what they believe is a common goal. Forward-thinking retailers bridge digital strategy with overall retail strategy.
Companies need to build a technology culture that attracts and retains talent. While Google and Nest are known as tech companies, retailers need to work harder to be seen as similarly innovative employers with a tech mindset. Loblaw's, for example, began sponsoring tech events and holding annual Hackathons in their office. Being a tech-focused organization does not mean focusing only on hardware in the retail environment; it means creating a culture with an understanding of how employees – and customers – socialize, learn and behave today.
Let the customer dictate the sale.
By 2020 80% of Canadians will own a smartphone, according to KPMG. Furthermore, Canadian millennials already spend more time browsing the internet on their phones than on desktop.
With this understanding of their customers' behaviour, Sephora's McDonald explained how the organization is built to drive innovation with a mobile-first strategy. Every department, company-wide, thinks through how ideas for customer experience will work on mobile. Through this approach, the company has created a virtual reality app that lets consumers visualize what they would look like with hundreds of different colours of lipstick. Importantly, it gives consumers the freedom to search for inspiration at any given moment. The app has proven successful because it provides an ideal method for customers to browse, test and purchase.
Indochino CMO Peter Housley echoed the importance of mobile as a tool to connect with customers. The challenge his team faces is "mobile friction" – the fact that the complexity of browsing for and buying an Indochino custom-fitted suit on mobile, coupled with its higher price point, can be a conversion-killer. However, Housley notes, even though they are less likely to close the sale through mobile, the phone is a huge focus for inspiration and a major marketing tool to drive customers to Indochino the next time they are on desktop or walking by an Indochino storefront. Despite mobile friction, retailers are leveraging the increased time consumers spend on mobile in an effort to drive them back to the brand.
There is no finish line.
You can't bank on what is working today. Always assume that what is working now won't work in 18 months, explained Frank & Oak CEO Ethan Song, who encouraged retailers in the room to take on a tech-sector philosophy, that the product is never finished. There is no perfect assortment, technology, social media strategy, store network, etc. Digital commerce opportunities are expanding beyond e-commerce to include m-commerce and social commerce.

Saks Fifth Avenue is innovating by creating "the new luxury," CEO Marc Metrick said, and one tenet of its approach is to address consumers' "want-it-now" mentality. Gone are the days of consumers planning their wardrobes six months ahead; they now expect products instantly. If there's too much lead time between seeing the product and being able to order it, consumers lose interest. So Saks has expanded its e-commerce approach to include m-commerce and social commerce, providing customers with more opportunities to shop with the immediacy they expect today from brands. It won't be long before new sales tools, like China's WeChat where customers can buy products through text message, will work their way overseas.

While some Canadian retailers continue to close the digital gap with international retailers, we must understand that there is no end state or end product. The moment we stop reinventing our approach or chasing the innovations of international retailers is the moment we have lost. Innovate or evaporate.

Mike Magnacca is customer experience services manager at Jackman Reinvents.

Featured image via Shutterstock