BrandZ unveils its top 100 list
Disruption and innovation are leading brand value, both in and outside of the tech category.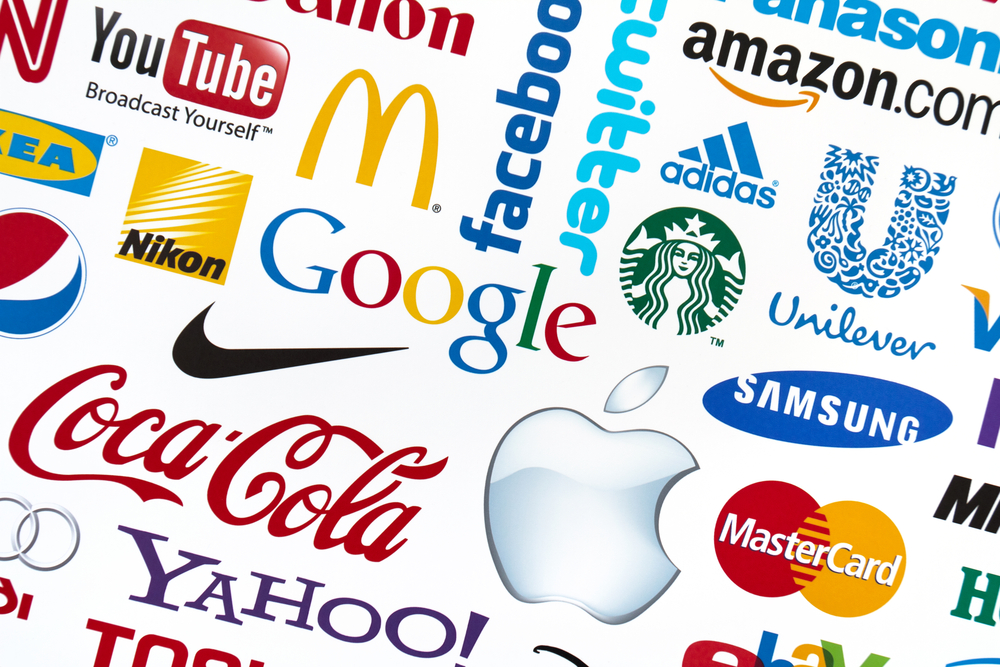 Four Canadian brands performed well enough to earn mentions in the 2016 BrandZ Most Valuable Brands report in a year where disruption and innovation were key drivers of a brand's performance.
Conducted by WPP and Millward Brown, the BrandZ ranking combines interviews and surveys with three million consumers globally, with financial and business performance measures to determine an overall monetary value for each company's brand. It also assigns each company a "brand contribution" score on a scale of one to five, which measures how much the brand alone (and not financial or market factors) has impacted its earnings and sales.
Two Canadian banks found themselves in the top 100 brands, despite losses. RBC was the top-ranked Canadian brand at 45, down from 36 in last year's report due to an 18% drop in brand value, while TD came in at 60, down from 47 due to a 20% drop in brand value. The report attributes their slips to a weakened Canadian economy, though that's being felt globally: nine out the 10 regional banks on the list lost value compared to last year.
After slipping in last year's ranking, Lululemon gained 5% in brand value (going up to $3.047 billion) and came in tenth in the apparel category, which saw the most overall growth compared to last year. The report attributed the growth to the global fashion trend around leisure and activewear, and the brand expanding its marketing to focus on men as well as women.
Tim Hortons ranked eighth in the fast food category (the category that saw the second-most growth), seeing a 2% boost in brand value compared to 2015, landing at $4.673 billion after enforcing its roots in coffee while also innovating with new menu items.
RBC, Lululemon and Tim Hortons all had brand value scores of four, with TD's at three.
Globally, Google displaced Apple as the world's most valuable brand in a top 10 dominated by companies either in the tech category or tied to it through disruptive business or pushes to innovate, such as Amazon and Visa.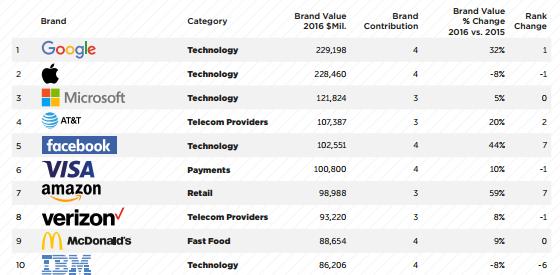 Amazon had the most growth among the top 100 brands at 59%, followed by Starbucks (49%) and Facebook (44%). The brand value of the top 100 brands in the list hit $3.4 trillion, an increase of 3% compared to last year.

The report pointed to a number of trends that are having the biggest impact on brand value on a global scale. One of these was disruption as a driver of growth, such as in apparel, which was the highest growth category and also saw multiple new entrants to its top ten in Under Armour and Victoria's Secret. It also pointed to Amazon, Facebook and Starbucks' growth as examples of brands performing exceptionally well by leading disruption in their categories and continuing to innovate so they themselves would not be disrupted.

When it comes to innovation, the work a company is doing needs to be clearly communicated to consumers for it to have an impact. This could be as simple as responding to consumer demand for more health-conscious choices in fast food by creating new menu items. The report also pointed to the B2B category, where companies tend to invest heavily in innovation, but SAP and Adobe saw a greater impact on their brand value because that innovation was seen by consumers.

Featured image via Shutterstock