PetSmart brings The Secret Life of Pets to stores
Before the film's debut, the retailer is hoping to connect with consumers with a massive in-store takeover.
PetSmart and NBCUniversal are rolling out a new in-store campaign ahead of the upcoming The Secret Life of Pets film, which hits theatres mid-July.
The campaign, which launched earlier this week and was developed out of the U.S., will run until the end of July, and will see the characters from the flick (including Max, Duke and Gidget), take over the store, said Andrew Kretz, senior marketing manager for PetSmart Canada, in an email.
The characters will feature prominently in window displays and on end-caps that carry the PetSmart line, with messages like "chewing your shoes was my favorite until I came to PetSmart," or "I am a salon VIP. Very Important Poodle." The store will also feature limited-edition The Secret Life of Pets packaging for products including Milk-Bone and Pup-Peroni. The retailer, working with Illumination Entertainment, also rolled out a new collection of in-store toys, beds, collars and apparel based on the film.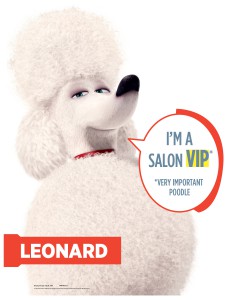 The campaign will be supported online, as well as through mobile ads and social media, with the brand's owned platforms also taken over by the film's furry friends. Custom TV ads, animated by the filmmakers, will roll out starting this week, with media handled by OMD.

Shoppers are also invited to share their pets' funniest secret videos to YouTube, with consumers voting on a winner.

The push targets "pet parents and pet families."

"All our pets have such unique personalities, and we know families will enjoy seeing this movie and recognizing similar traits of these fun characters in their own pets," Kretz said.

This fits more broadly with the PetSmart brand, he adds, so the connection made sense. "Popular films have massive reach, and based on our early access to the film, we believe it's an all-audience comedy that will be popular among our pet parents and their families – kids and adults alike."

This marks the first time the retailer has worked with a film so far in advance of the original release, he added. "We started working with the film makers over a year ago to bring the characters to life."