Inside Cossette's new health division
In addition to integrated advertising, Cossette Health looks to guide clients through innovation with an accelerator.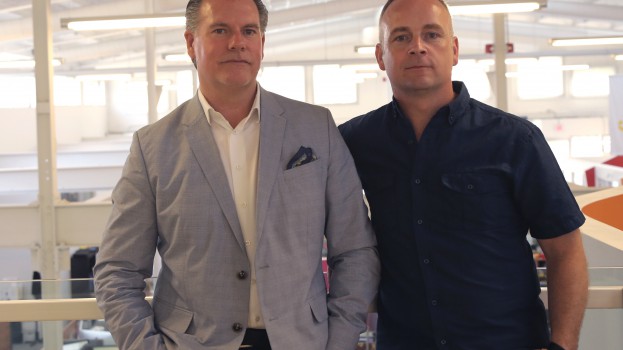 Cossette Health managing director Dr. John Reeves (left) and Joe Dee, Cossette's head of product and technology.

Cossette has launched a new health-care division to help its clients innovate and compete in a space that is increasingly seeing new entrants disrupt the category.

In addition to traditional marketing, communications and creative services, Cossette Health will be heavily focused on innovation, providing an accelerator for clients and an incubator for the growing number of health-focused startups, says managing director John Reeves.

Led by Reeves, a medical doctor, Cossette Health will work closely with the agency's existing startup incubator Cossette Labs. Joe Dee, Cossette's head of product and technology and leader of Cossette Labs, will also be on the leadership team. Though headquartered in Toronto, Cossette Health will also serve U.S.-based clients from the agency's Chicago office, and plans to expand to its other Canadian offices in the near future.

Reeves has previously been a managing director at marketing startup Kyp and global director of digital for McCann Healthcare, and has been working at Cossette for the past several months to get the new division up and running. The agency already has a number of health-focused startups from the U.S. and Canada in its accelerator, and counts Joule, a new innovation initiative from the Canadian Medical Association, among its clients.

Reeves says the work Cossette Health is doing with Joule is a good example of what it plans to offer clients. After organizing a hacking event with more than 40 doctors in Banff, the agency took some of those concepts back to Joule, which identified the ones it wanted to pursue further. Two of those ideas are now in the Cossette Health accelerator, led by the doctors who came up with the concepts.

The healthcare space is beginning to see a growing number of startups looking to disrupt the space. Earlier this year, Johnson & Johnson launched JLABS @ Toronto in the MaRS Discovery District, an incubator currently housing 22 health-focused startups at different stages of development, with room to accommodate up to 50. The Toronto location is the sixth JLABS incubator the company is running globally.

"Outside of health care, every vertical has some kind of disruptor or startup that is now dominating the traditional competition," Reeves says. "Health care has previously been sitting back , since it is a highly regulated industry. But now outside disruptors are trying to come in and transform the business. We're looking to take our clients through that pathway, protect them from external disruption and guide them on the path to success."

Cossette Health will largely be pulling in staff in from the agency's other divisions to work with clients.

"A core belief we have is we don't just want health-care types working in health-care creative and solutions," Dee says. "We want to rotate in the existing creative and strategy teams into this vertical to bring some really unexpected and different offerings to the clients we work with. We don't want to be stuck in the health-care bubble and have it constrain our creative thinking."

Reeves says the global pharmaceutical giants that have tended to dominate the industry are increasingly looking to shift from reaching physicians to reaching patients and consumers, which means there's a further benefit to having a diverse and rotating staff of creatives. Dee adds the integrated advertising and creative offering will be just as important to Cossette Health's startup clients, especially when it comes to the need to scale up quickly following launch.