Grey Goose breaks bread with drinkers
The vodka brand is hoping to connect consumers with its French heritage with a bakery and Riviera-themed experiential play.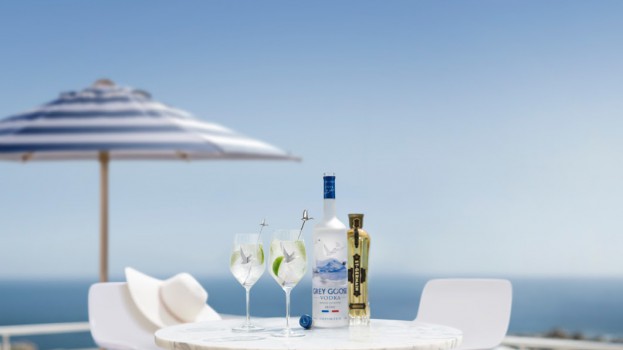 Grey Goose knows there's nothing more French than fresh-baked baguettes. (Mmmmm, baguettes.)

Starting in early July, the vodka brand is inviting consumers to have a taste of France at its new boulangerie (that's bakery in French, for those who don't remember their high school language classes), which will travel around the country throughout the summer.

Starting in Toronto, consumers will be invited to walk through the bakery, where brand ambassadors will make fresh bread (using the same wheat that goes into the vodka) to sample. Other French foods, music and, of course, drinks will be served, including the cap in the brand's summer arsenal, Le Grand Fizz (Grey Goose, Edelflower Liqueur and fresh lime). Missed Cannes this year? The bakery will close with a French Riviera-themed party on the waterfront. The entire experiential execution will travel to Montreal, Vancouver and Calgary.

This latest campaign is a bid to get consumers to connect with the brand's French heritage, says Michael Corvese, senior brand manager, Grey Goose Canada. Targeting 25- to 34-year-olds who love life and are leaders, the campaign is meant to elevate summer and challenge convention, he says. (How often do you associate premium vodka with bread, after all?)

"We know consumers are looking for authenticity in brands and the highest quality ingredients," he says. "We know our French wheat is of the highest quality and that drives the character of Grey Goose. So we feel it's important to let consumers understand the sources of our ingredients."

While the campaign was a global initiative running in 20 locations, the four Canadian cities were specifically highlighted for their global impact on culture, he says. Locally, it will be supported by Canadian-born, Parisian-trained baker Marc Thobor.

The campaign is almost exclusively focused on the experiential efforts – the largest of its kind for the brand – with a small supporting media buy in Quebec (the buy was concentrated in Ontario last year, Corvese says, so this year it decided to put some weight in another province).