Keeping it professional
Global comes out swinging with Pitch, as well as medical and courtroom dramas.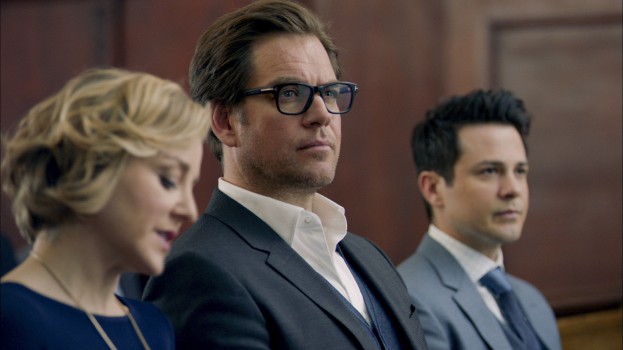 This article appears in the Summer 2016 issue of strategy.

There's no shortage of cheekiness in this year's slate of legal and medical shows (plus a pro sports-themed series).

Bull (pictured), on Global and CBS Tuesdays at 9 p.m., stars Michael Weatherly as a jury selection expert (based in part on the pre-talk show days of Dr. Phil McGraw). The newcomer benefits from its NCIS lead-in – a clever time slot, given Weatherly starred on that show, Excelerator's Tonia Beale says. The audience should be the same, 25 to 49, and could even skew up to age 54. "I don't expect anyone to change the channel," she says. "Bull is sandwiched to win."

Corus COO Barbara Williams says NCIS has massive reach: "I'm sure you didn't talk about it at your last dinner party, but it is the biggest television show in the world." Because of that, as a percentage, younger viewership may look lower than that of, say, superhero shows, but as a raw number those series still do well with the 18-to-49 range, she says.

The lone medical drama to appear this fall will be Pure Genius, airing Thursdays at 10 p.m. on Global beginning in October (taking the place of The Blacklist) and on CBS. The series has a mixed cast that could help it stand out for the 18-to-49 demo, says Atreyee Dey from Touché! It follows a Silicon Valley billionaire (played by British film actor Augustus Prew) who brings on a surgeon (Dermot Mulroney) for his high-tech hospital that tackles rare diseases.

Outside the courtroom, or any office, for that matter, is Pitch, a fictional look at the first female athlete to play Major League Baseball, airing on Global and Fox, Thursdays at 9 p.m. The series, produced in association with MLB, was created by Crazy, Stupid, Love's Dan Fogelman and stars Kylie Bunbury (Under the Dome) and Mark-Paul Gosselaar (Franklin & Bash).
Williams cleverly calls the show the network's "big swing." Like Friday Night Lights, it isn't about sports, per se, but more about relationships, which will help it resonate broadly. "These last couple of years, the conversation has been so persistent about women getting roles in every part of life," she says, making the premise timely.

Taking the key Thursday night slot at 9 p.m. over on CTV and ABC is Notorious, a show where legal meets media. Starring Piper Perabo (Covert Affairs) and Daniel Sunjata (Smash, Grey's Anatomy), it's based on the real-life stories of attorney Mark Geragos and TV news producer Wendy Walker. The fictional pair is at odds when it comes to their public personas, but they're actually best friends who trade info behind the scenes for their own benefit.