Millennial wise guys and gals
Global uses comedy to target a younger crowd.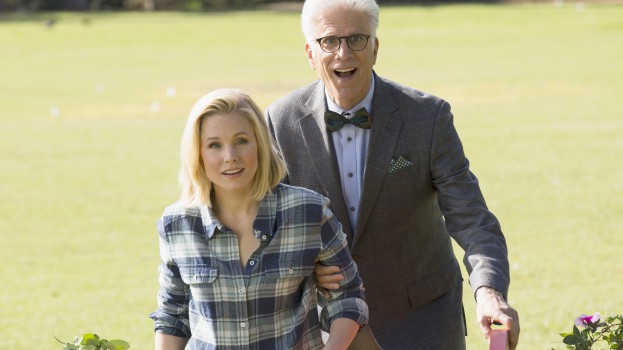 This article appears in the Summer 2016 issue of strategy.

One of the loftier premises in the comedy genre this year can be found in The Good Place (pictured above), starring Kristen Bell (House of Lies) and Ted Danson (CSI), which airs Thursdays at 8:30 p.m. on Global, after Superstore, and on NBC. The light-hearted fantasy sitcom, created by Mike Schur (The Office, Parks and Recreation) sees Bell's character sent to the heavens after a life of doing good. Turns out, someone made a mistake and the foul-mouthed meanie really shouldn't be there (no swearing in the afterlife, it turns out).

The Great Indoors (pictured right), where millennial jokes meet workplace comedy, will take over the same time slot later in the fall (on CBS in the U.S.). The series is a look at a veteran reporter (Community's Joel McHale) at an outdoor magazine who comes back to his office to find it taken over by social media-addicted digital content curators, including one played by Superbad's Christopher Mintz-Plasse.

"Last year we were working away at bringing that average age down for Global and we did that with a number of key dramas," says Barbara Williams, COO of Corus Entertainment.

This year, it's using laughter. "Comedy's just a useful tool generally," she says, noting that both the network's family comedy pickups and more millennial-driven series could attract broad audiences.