Addressable TV, coming soon to Canada
When Canadian marketers of the near future ruminate on Canada's path to addressable TV advertising, they may point to 2016 as the year the journey began in earnest.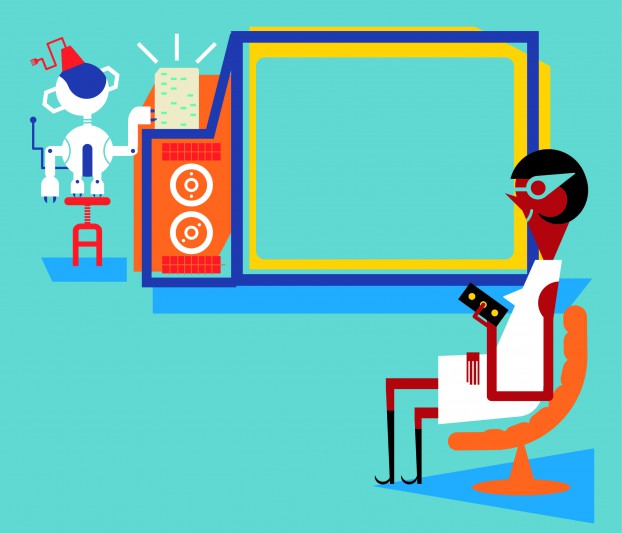 This article appears in the Summer 2016 issue of strategy.
You plan to buy a car, but not just any car: a luxury car – and more specifically, one made by Volvo. You just happen to be watching TV, thinking about your impending car purchase, when an ad for Volvo appears. That's some kind of sorcery, you think. It's like your TV is talking to you.
But there's nothing magical about it. It's next-gen TV targeting, and it's currently being considered a commercially viable version of addressable TV.
Last October, working with GroupM's advanced TV ad specialist group Modi Media, Volvo delivered targeted TV ads through set-top boxes (STBs) to a relatively small portion of U.S. households that were in the market for a new vehicle. That knowledge was based on data from companies like Experian and Acxiom, as well as registration data from the Department of Motor Vehicles. Not only was the brand able to hyper-target prospective buyers with ads, but it was also able to track whether or not exposed households actually purchased a car. Volvo reported a 22% lift in sales in markets where the campaign ran.
"We're able to change the conversation around television from 'I think TV works' to 'I know TV works,'" says Jamie Power, managing partner at Modi Media, adding that the company can now use business results like sales to link back to campaign success.
Canada is a bit behind, but there's finally been some movement in 2016. This is the year broadcasters will make their first significant strides towards a future that includes a commercially viable version of addressable TV advertising — the dynamic delivery of customized TV ads to specific households based on granular targeting data.
Media companies including Bell, Rogers, and Corus and Shaw, have put themselves into test-and-learn mode, each ramping up experiments geared towards better TV targeting. They're testing "near addressable" capabilities that make the idea of addressable TV eventually arriving in Canada more fact than fiction.
"Build the right infrastructure and I think things are going to accelerate quickly and the reason that's going to happen is because digital continues to cannibalize TV's budget and media plans," says Seif Khemaissia, director of business science at MediaCom Canada. "The biggest benefit is, once we're able to really determine who a person is, and target them, we'll be able to optimize and drive way more efficiencies than we're driving in TV today."
Who's doing what in Canada
Corus is the only major Canadian broadcaster currently experimenting with delivering addressable ads to linear TV. Working with Cogeco, the network is delivering addressable ads to households in the Golden Horseshoe. Powered by the Invidi Avatar addressable advertising platform, Cogeco's set-top-boxes (STBs) allow Corus to address linear TV advertising based on geo-location, targeting down to the postal code level.  Cogeco pioneered the test back in 2011 with CHCH TV, but after the network opted not to renew after a year, Cogeco sought out other broadcast partners to further test the tech, ultimately landing with Corus.
"I put this into a test-and-learn category, seeing how effective it is. That will help build out a business case for the other BDUs in Canada," says Greg McLelland, Corus' EVP and chief revenue officer.
Corus' addressable effort is just one component of its next-gen advertising portfolio. It also includes a STB data program (or linear optimization under the next gen advertising portfolio as it's also known), which launched a few years ago under McLelland's stewardship at Shaw Media, and was acquired in the Corus transaction.
"We have an agreement with Shaw that allows us to continue the program and build out how many households we're in," explains McLelland. By the end of the summer, he projects that number will be more than 600,000.
From those households, Corus gathers second-by-second anonymous user data from Shaw STBs, 24 hours a day, documenting viewing behaviour. All of that information is then aggregated by third-party research data and insight consultancy Kantar, and combined with programming logs and data from Environics Analytics to create integrated audience data.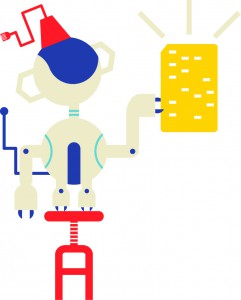 McLelland calls it a "targeted approach," where Corus can use the integrated audience data to separate viewers into 12 product purchase segments, or "advertising groups." It can then look at the viewing data for a particular advertising group right down to the postal code level, find the top 10 shows that a particular group watches, and target them with ads during those shows.
While Corus' addressable test with Cogeco involves sending different commercials into specific homes based on postal codes (a brand involved in the current trial is a large auto company, though McLelland couldn't offer specifics), its "targeted approach" (or STB data program) allows a marketer to target commercials to specific shows that the "advertising groups" are watching across Shaw's entire STB footprint.
Shop.ca, for example, partnered with Shaw Media to use the program for a fall TV campaign targeting four life stage groups — young metro diversity, middle aged achievers, prosperous parents and fledgling families — defined by Environics. Together, the groups represent 39% of the Canadian population, 53% of Shop.ca transactions, and 54% of Shop.ca spending. Shop.ca even enhanced the data set with more qualifiers — like mortgage balance and net worth — to further inform program selection.
"It's as accurate, or more accurate, than any other measurement in Canada," says McLelland. "It allows us to target that group of people across the entire Canadian ecosystem. That's really audience aggregation just like in the digital world."
Corus is actively working to further enrich its data sets, and is near to closing a deal with a large Canadian bank to help sell more credit cards using its data, says McLelland.
The broadcaster also recently formed an exclusive partnership with Comcast's Visible World to connect advertisers to its linear TV programming through programmatic platforms. Visible World enables advertisers to define and target audiences based on the demo and profile they are trying to reach in real-time. The platform has been adapted to suit the needs of Canadian advertisers, creating a national footprint option for Corus, which McLelland has said is a North American first for programmatic TV. Corus' Canadian deployment is built on the back of Numeris ratings, as well as the STB data program. The program itself has yet to be deployed so no clients are currently using it.
Corus's next-gen ad portfolio also includes exploration into opt-in panel programs, where households opt in to receive unique content. To that end, it's working with Vision Critical, a customer intelligence software firm that enables companies to build engaged insight communities to investigate things like how panels could be effectively leveraged, optimal panel sizes, and what kind of ROI could be derived from them.
"Now you can have a two-way dialogue with a household," says McLelland. "All of a sudden you can find out a lot more about that household before you start sending them ads, and you can sell that to your advertisers. There's an instant ROI feedback loop with those clients. It's future looking, but you look around the world at some best practices, one of them is opt-in panels."
Rogers' addressable TV efforts have been squarely focused on video-on-demand (VOD). Over the past six months it's worked with tech partner Black Arrow (which has since been incorporated into Cadent Technology, a provider of TV advertising and data solutions) to experiment with inserting ad units into STBs around VOD content. The ads are targeted to groups of households based on factors like geography, or the kinds of shows they tend to watch the most. Rogers' SVP of media sales, Alan Dark, says the company will be looking to roll out a more formal commercialized product at some point this summer.
In June, Rogers enhanced the program's data capabilities through deals with supply-side programmatic platforms Videology and One by AOL to automate and add more data-powered decision-making to advertising in its linear TV and non-linear VOD offering starting in Q3 of 2016. Dark expects between 7% and 12% of Rogers' TV sales to be done through programmatic in the first year.
"Currently, we're the only ones in market with the [VOD] solution, but we're actually giving access to Shaw Media [now Corus] so that they can test our system as well," says Dark. "We've started with that as our initial addressable offering and, to be frank, I wish there was more news on the addressable front. We've kicked tires on a few things, but I'm not as focused on addressable ad distribution in our current cable footprint."
In the meantime, Rogers has been focusing on incorporating dynamic advertising into some of its IP-based products in linear television, including Game Centre Live. (Dark contends that this is essentially like addressable TV advertising). It also has plans to launch an internet protocol television (IPTV) solution later this year, which promises to have some interesting implications when it comes to how it might further experiment with addressable TV ads going forward.
"It's more around skating towards where the puck is going to be than skating towards where the puck is today," says Dark.
Bell is building its path to addressable TV a little more incrementally.
"Addressable TV is a really good example of one of those projects where you have to crawl before you can walk," says Mark Finney, VP of strategic sales at Bell Media.
The company has been building in four foundational areas. One is the development of an audience segmentation engine. It's working with a company called Krux, a next-gen data management platform, on properly segmenting its digital audience in the near-term, and to segment all of its video inventory, both live and VOD, over the long-term. It's also exploring how to make its audience data more powerful – for example, developing a campaign effectiveness tool that comprehensively measures ROI, enabling the acquisition of deeper analytics that would garner greater audience understanding, and investigating how to incorporate Fibe and mobility data with Numeris data.
Like Corus and Rogers, Bell has also been investing in increasing its programmatic capabilities. It recently launched a digital programmatic platform in partnership with Index Exchange that facilitates automated buying of its digital video ad inventory in a private marketplace. Like Rogers, it recently partnered with Videology. The partnership will incorporate all of Bell Media's digital video and TV inventory through a multi-phase integration, with the first phase slated to go to market in Q3 of this year.
Dynamic ad insertion has been another area of interest, which Bell will soon be integrating into its VOD offering. There are also plans to develop that capability for live content, though Finney says that's several years away.
A look across the pond
While the journey's just begun for Canada's broadcasters, companies in other markets, such as Sky in the U.K. and  AT&T Adworks, Cablevision and Comcast in the U.S., are well on their way. If one were to use the metaphor of climbing a mountain, then Sky Media's AdSmart platform is as close to the summit as anyone has come so far. It started early. Launched in 2014, Sky built AdSmart over seven years, learning through trial and error.
AdSmart is currently enabled in seven million households in the U.K. and, as of May, it has run 5,300 different campaigns for 865 different advertisers, delivering a few billion impressions. It has 946 data attributes that advertisers can combine and the capability to create custom segments — an advertiser can match its own data with AdSmarts' and serve that accordingly. Sky Media has a number of data partners it works with to build its data segments, including Experian (its first mainstay partner) MasterCard and Dunnhumby.
Sky Media can deliver addressable advertising within linear TV on-demand and Sky Go VOD, says Jamie West, deputy managing director at the company. "What's quite exciting for us is that of the advertisers that are active on Sky AdSmart, 73% are either new to Sky or new to TV. So, it's really growing the marketplace for Sky and delivering that objective of making TV more relevant to more brands."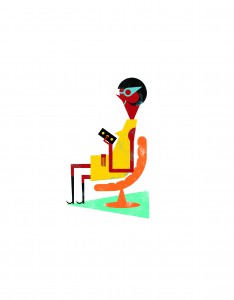 The company recently put its capabilities to work for global online retail destination Mr. Porter, which used AdSmart to raise brand awareness and encourage gift buying from its website leading up to Christmas. It used the platform's more than 900 combinable targeting options to reach an audience in the market for luxury fashion gifts, and which was demographically more receptive to the "emotional" themes in its advertising.
Households exposed to the AdSmart campaign delivered thousands of incremental orders, with 27% coming from new customers. It all equated to a sales uplift of more than 18%.
Reaching a similar level would require a significant investment from Canadian broadcasters. Indeed, Corus' next-generation advertising efforts have already cost the company a pretty penny (somewhere in the multi-million dollar range), acknowledges McLelland.
Luckily, Canadian companies have the benefit of being able to save some coin by learning from companies like Sky and tapping into a more mature tech market. Knowing what his team knows now, West says if they were to do it all over again, the amount of time and money they'd need to invest would be significantly lower.
"Inevitably, when you're breaking new ground you make mistakes, so we went down a lot of paths that didn't necessarily work out," he says.
The Canadian market has various technologies and companies that could allow the development to be truncated, he says, making for a shorter and less costly path for new entrants.
Addressing Canada's addressable challenges
However, international examples can only take Canadian broadcasters so far. The Canadian market faces its own unique set of challenges and there's really no bump-free roadmap.
The biggest challenge is figuring out what addressable TV means for the Canadian context, says Dave Phillips, president and COO at NLogic, which has been providing strategic assistance and data analysis software to Corus around its STB data program. "People look at Sky in the U.K. and what folks in the U.S. are doing, and wonder why we don't do that here. There are lots of particularities and peculiarities unique to the Canadian landscape."
Restrictive privacy regulations are among them.
"There's a level of [targeting] granularity in the U.S. [and U.K] that's not enjoyed here in Canada," says McLelland. "When you look at satellite providers like Dish and DirecTV in the U.S. for example, the FCC allows them to take advertising down to the household level. The ROI can be better measured and is much more directly linked when you can go down to the household versus a six digit postal code."
Another particular (and pretty sizeable) peculiarity is the very DNA of the Canadian TV landscape: there's no captive content. Sky has a great deal of captive content and a unique footprint to fill with content and addressable ads, as it likes. It basically has control over its whole stack. That's not the case for broadcasters in Canada.
"If you're a content creator or provider or distributor here, you don't have full control over where your ads go, even if you're vertically integrated because you're reliant on lots of BDUs [broadcast distribution undertakings — the Canadian term for a cable or satellite company as defined by the CRTC] essentially to distribute that content," says Phillips.
That means there's no such thing as a national network from a BDU point of view. Each one has a certain portion of the population. Advertisers can't reach the whole country without cooperation from lots of different people, which is a very different scenario than Sky's.
In the U.S., most addressable ads are served within the two minutes per hour of inventory allotted to cable providers like Dish, AT&T Adworks, Cablevision and Comcast so they can sell ads across their respective (and sizeable) footprints.
The question for Canadian broadcasters is whether they can justify the costs involved when they can only control some of the desired footprint.
Made in Canada solution(s)
One possible solution for the Canadian market, posits West, is BDU collusion.

"As a market with a number of competitive BDUs and platforms, having a consistent offering for advertisers is really key, rather than having four or five completely different solutions or completely different targeting capabilities," he says. "Working together – not breaking competition rules of course – to have consistent capabilities that work for advertisers would be my recommendation."

It wouldn't be the first time Canada's broadcasting industry has worked together. Along with companies like ComScore, Numeris (which owns NLogic) and Kantar, companies including Corus and Rogers are collaborating as part of a CRTC-initiated STB data working group that's looking at the feasibility of creating a national STB audience measurement system. It would essentially amalgamate all of their data into a single data set, allowing Canada's BDUs, broadcasters, and advertisers to have a better idea of Canada's TV-viewing landscape — who's watching what programming and when.

And certainly, given the right set of circumstances around a unified addressable approach, which could include the development of a set of adopted standards and shared technology stack, broadcasters appear to be open to the idea.

"If I could sell addressable around my content with an appropriate reach larger than my own footprint from a cable perspective, then I have scale, and then I have an ability to actually drive incremental revenue," says Dark.

"Our philosophy is a rising tide raises all boats," adds McLelland. "We think the overall goal here is to get more targeted advertising to help increase the health of the TV ecosystem."

The trick, of course, is for the broadcasters to ultimately agree on what those requisite circumstances should be. However, a unified approach isn't necessarily the only way for addressable TV to work in Canada. Phillips offers an alternative solution.

"The other way of looking at it is to ask if addressable needs to be national," he says. "Do we need a fully integrated system that is technically, politically, and economically difficult to do, or is it efficient to basically have addressable in portions of the buy? If we want to have progress over perfection, it's something we'll need to take a long look at."

Whatever Canadian addressable TV ends up looking like, one thing is certain: solutions will be tailor-made to the Canadian based on where broadcasters think "the puck will be."