Cannes 2016: Crafting a new view of innovation
SapientNitro's global CCO Donald Chesnut and Toronto head Alyssa Altman talk about why craft is often the missing ingredient for truly innovative ideas.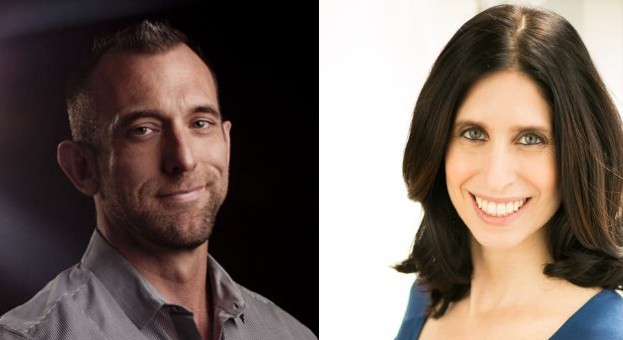 The idea of innovation permeated Cannes Lions even before it launched the first Lions Innovation "festival-within-a-festival" last year and added new categories like Creative Data, Innovation and Digital Craft. Technology experts and companies have increasingly dominated the panels and exhibition spaces. Lions winners, even in the more traditional categories, are impressing judges by incorporating some kind of innovation, something seen so far in the Grand Prix winners in Outdoor, Product Design and Design.
But "innovation" is an amorphous term, and can have different meanings for different people. Donald Chesnut, global CCO at SapientNitro, sat on the Mobile jury last year and was part of a panel discussion on data-driven creativity at this year's festival. He describes the kind of things being shown in the festival's two innovation categories as "odd" because of their insistence on linking innovation with technology.
"They have a lot of pure 'ingredient technology,' things like programming languages, algorithms and new wearables," he says. "Those things are interesting, but I don't know that I would award that for innovation because that's just functionality and capability. It feels like the ingredients for innovation."
As an example, Chesnut points to an exhibition he saw that demonstrated an algorithm that used data from existing wearables to track a user's posture, which is now being opened up to third parties to use as they see fit.
"You can see how that will open up wearables to be applicable in new areas of fitness and health, but they aren't doing that yet," Chesnut says. "It's when they've taken those ingredients and actually used them to change how people are shopping and consuming that you cross the line into actual innovation."
"Good work brings out something people have to do," adds Alyssa Altman, managing director of SapientNitro's Toronto outpost. "It's not just a picture or a video or a tweet. When people are actually motivated to do something with what's in the picture or video or tweet, and go from idea to action, is when the line is crossed."
An emphasis Chesnut does agree on is the increased attention given to creative craftsmanship. There were so many entries to the craft sub-categories for the Cyber and Mobile Lions that the festival had to separate them out into its own Digital Craft category, and several jury presidents have cited how combining a new idea with a well-crafted execution has led to the most effective work they've seen.
"If you look at something like the 'Van Gogh BnB,' not only do you have innovation around physical going digital and going back to physical, but the craftsmanship that's holding all that up is fantastic," he says. "Something like REI's '#OptOut' is certainly a big, brave idea, but there's not a lot of creativity around it. Craftsmanship is one of the ingredients that makes consumers wake up and notice an impressive idea."
SapientNitro has identified strong craftsmanship as a major way for it to deliver value to its clients and has been organizing its offices to ensure it can deliver on that. The agency previously had a range of capabilities in each of its offices, from the tech it is known for to media planning to more traditional integrated creative. Today, Chesnut says the agency has "doubled down" on each office's strengths and uses them across the network as needed. Though the agency has been discussing ways to do this over the past several years, they've been better able to put it into effect after being acquired last year by Publicis, a holding company with its own ongoing mission to "de-silo" and encourage more collaboration between its different companies and agency brands.
"I hate to use the term, but it's a 'centre of excellence' model," Chesnut says. "Clients want the best work, so we're taking the work to the best team rather than the team most local to the client. You don't need to do everything, especially when a lot of our clients have internal teams that are getting really good at digital work. The way we add value is doubling down on a few things you're good at and finding a way to leverage that from there."
Altman says in Toronto, where SapientNitro has recently moved to a new office space to house its roughly 300 staff members, the agency is set up in an open-domain style, with heavy interaction between different departments. That ensures a culture focusing on quality and craftsmanship touches everyone, and not just creative and tech teams.