Cannes 2016: Canada brings home wins in first Entertainment Lions
JWT, Jam3 and Canada Goose pick up Lions, while Beyonce's "Formation" takes a Grand Prix in the Entertainment for Music Lions.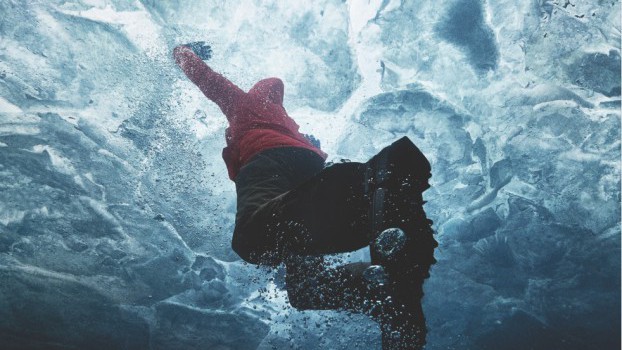 By Harmeet Singh and Josh Kolm 
Canadian work had a decent showing during the first-ever Lions Entertainment festival in Cannes, picking up wins in both the Entertainment and Entertainment for Music categories. Friday also saw Canada's first Young Lions win of this year's festival.
Young Marketers
The team representing Canada in the Young Marketers competition, Christian Di Vincenzo and Olena Sapojnikova of Lexus Canada, was awarded a Bronze after a 24-hour live brief in which they were tasked with developing a global sustainability program through their brand for the U.N. The pair came up with a program where Lexus would issue a recall for all of its models powered solely by fossil fuels, giving customers the opportunity to trade those vehicles in for an equivalent hybrid model.
The jury described the idea "as either bold or ambitious," and appreciated that it was not only an inspiring idea but was scalable and would work for both private consumers as well as for business.
"On behalf of our entire Canada Cannes Lions team I couldn't be more proud of Olena and Christian's win," says Young Marketers jury chair and Samsung CMO Mark Childs. "They consistently demonstrate their marketing passion and today they shared it with the U.N., and the world, their full potential and the power of proactive insight and a creative idea that demands action."
The winning Young Lions team in Film, the final category with a Canadian team competing, will be announced during Saturday's awards ceremony.
Entertainment for Music so much more than jingles
Out of the four shortlist spots Canadian agencies earned in the new category, J. Walter Thompson was the lone Canadian winner, taking a Silver for the "Just Another Day" spot for SickKids. The video (shortlisted in the Use of Licensed Music for a Brand or Campaign sub-category) used Coldplay's "Fix You," which was donated for free by the band, to drive an emotional connection.
The jury selected two Grand Prix for the category, with jury president Josh Rabinowitz, EVP and director of music for Grey Group, saying they wanted to "accelerate" the feeling-out process many new categories go through by picking both a music video and a piece of branded content, making it absolutely clear the kinds of work that can win.
"Because it's the first year for the category, it's possible not everyone entered," he said. "What was most important was not to limit, and we wanted to touch on branded content to set a precedent. Music videos are creative and artistic, but they are a little freer, as they aren't attached to a brand message, which can be a challenge when you compare it to branded content that has to execute a message or cause."
The first Grand Prix went to the music video for Beyonce's "Formation," created by Prettybird in Culver City and released as a surprise the day before the artist was set to perform at this year's Super Bowl halftime show.
What separated the "Formation" video from others nominated in the music video sub-categories (like Drake's "Hotline Bling," one of the few videos of the past 12 months that could rival the reach "Formation" has earned) was that the attention it got was not just for its artistic merit, but for how it contributed to major conversations happening around things like race and feminism. The video showed scenes that referenced police brutality against African-Americans, among other issues in the U.S.
"You have the biggest artist on planet taking serious risks," Rabinowitz said. "It's a mainstream pop artist being incredibly creative and making a fiery black power anthem that's also pushing the limit on the way we perceive things like women in culture. When you can do something that's deeply socially relevant in the mainstream as a pop artist, it's one of the most powerful things you can do."
The second Grand Prix went to German agency Jung Von Matt for its "Home for Christmas" ad for grocery chain Edeka. Shortlisted in the Best Use of Original Music category, the heartbreaking ad showed a grandfather spending Christmas alone, year after year, as his family is too busy to make it home for the holiday. They do all finally make it home together when he passes away (or so his family believes). A big part of the spot's ability to evoke that feeling in viewers was the use of the song "Dad" by Supreme Music, written specifically for the campaign.
"Music, generally speaking, in any type of branded engagement, is about the emotion it creates," Rabinowitz said. "If it's done incorrectly, it can be terrible. This was an authentic, powerful story with a surprise, but the music really underscored that and made it distinctive."
Entertainment trumps "entertaining"
Jam3 and Canada Goose each picked up Lions in Entertainment (previously the Branded Content category).
Jam3 is bringing home a Silver in the Use of User Generated Content in a Brand Experience sub-category for its "MTV VMAs Green Screens" work. The campaign, which gave fans the ability to create content that was used in the broader integrated campaign for the music awards show, has already earned Jam3 and MTV New York a Gold and a Silver in Cyber and a Silver in Promo & Activation.
Meanwhile, Canada Goose and CAA Marketing Los Angeles have won another Lion, this time for the Digital Brand Experience sub-category in Entertainment. The campaign, which centred on a five-minute short film directed by Paul Haggis, also won Gold in Design and Bronze in Cyber.
The first-ever Grand Prix in Entertainment has gone to "The Displaced," a virtual reality content experience developed for The New York Times' NYT VR app launch. Created by Vrse.Works Los Angeles, the content experience allowed viewers to be immersed in the trials of real refugees in Ukraine, South Sudan and Lebanon.
The NYT VR app that powered the experience picked up the Grand Prix in Mobile. While that was more of an award for the app itself, the Entertainment Lion is more rewarding the actual content that was delivered, says jury president Jae Goodman, CCO and co-head of marketing at CAA.
The jury for the new category focused on quality, the work having a powerful relationship to the brand, the intent behind it and its ability to attract an audience (rather than distract), he says. Essentially, it wanted to focus on work that qualified as real entertainment and wasn't just entertaining (which any 30-second TV spot could be), he notes.
Goodman calls the winner "perspective shifting" and a piece of entertainment that moves the brand and business forward.
"The way they delivered it is absolutely marketing," he says, noting that even if the content itself seems more editorial, getting NYT-branded Google Cardboard headsets into the hands of a million Sunday Times subscribers (many of whom wouldn't experience VR otherwise) made it a clear marketing campaign.