Something to make you cringe (because you like it)
Mother Parkers' painful insight led to a viral video about recyclable coffee capsules.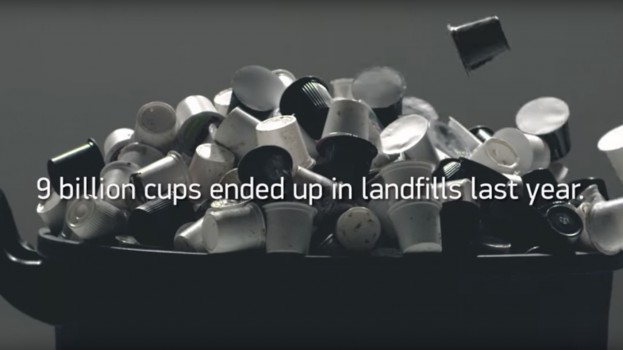 Nails on a blackboard. Brain freeze. Back waxing. A kick to the groin.

This is what we like to watch, according to the team at Mass Minority, who collected data on what people were sharing online before developing their online video for coffee brand Mother Parkers.

"What we found was that things that are cringe-worthy are tracking well," says Brett Channer, president and CCO of the Toronto agency.

"Our creative team was able to parlay that into a story about the nine billion non-recyclable cups going into landfills being cringe-worthy. We worked backwards from that to bring together a series of cringe moments that would electrify the viewer to stay with the spot and reveal the message."

The message is that using recyclable Real Cup coffee capsules gives you one less thing to cringe about (presumably so you can go back to watching those videos you like in peace).

The video's kicker, the nine billion cups that ended up in landfills last year, is big news to people in a growing category, Channer says. The brand's research showed that consumers didn't feel good about throwing cups away and wished there were an alternative. The recyclable Real Cup is used across Mother Parkers brands, including Wolfgang Puck, Martinson's and Balzac's.

"What we'd like to see is for this to elevate the entire category, rather than just taking massive share," Channer says.

The digital campaign launched at the beginning of June and is being pushed across North America on social. The brand has two others ready to go, which, like the first one, were produced in-house at Mass Minority.

The first video has received more than 1.2 million views on YouTube and Facebook, which is where the agency is focusing its push. It's only buying banner and box ads for retargeting.

The video is also driving viewers to the RealCup.com website, which has seen traffic grow five-fold since the video launched, Channer says.

The agency is using the YouTube and Facebook persona profiles to narrow their target audience.

"It gives us people who own the [coffee] format who also have a key concern about the environment, where this message will resonate very well," Channer says.