Canadian Tire goes cartoonish
The retailer's new positioning centres on it being the go-to destination for fun.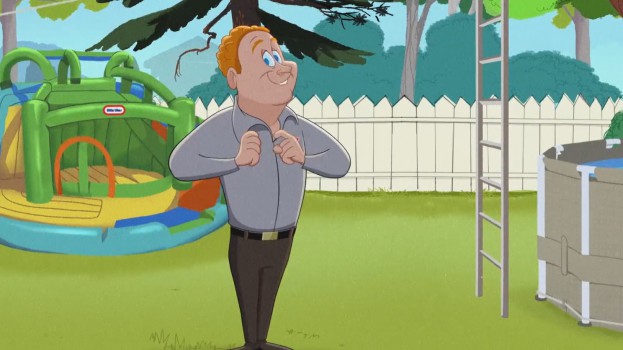 Canadian Tire has kicked off a new campaign and positioning as the go-to destination for family fun.

The new "Canada's Fun Store" campaign includes a spot turning the brand's spokesperson into an animated character in a wacky, old-school cartoon world, touting the retailer's backyard fun products. Taxi led creative on the campaign, which includes broadcast, digital and content on Canadian Tire's own properties. Touché! led media and the main spot was animated by Pascal Blais.

Using animation was a key way to differentiate the ad and make the new "fun" positioning stand out to both kids and "kids at heart," says TJ Flood, SVP, marketing at Canadian Tire.

"Canadians have been exposed to the Canadian Tire guy over the last couple of years and they absolutely love him," he says. "We wanted to try to present him and our brand in a very fresh and compelling way that would break through."

The summer-themed spot is the first in the retailer's "Canada's Fun Store" positioning, with more to come leading up to the Christmas holidays.

The idea was really to double down on the retailer's active family target, Flood says. For several generations, Canadian Tire has been considered the go-to place for a first bike, first skates or first hockey stick, he points out. Now, it's taking the opportunity to get credit for that and to continue that legacy.

While he couldn't divulge too many details at this point, the retailer also plans to expand its assortment when it comes to kid-friendly fun products (including toys and winter activity products). It also plans to test new store formats involving "kid zones" he says.