The battle for cross-platform data
Addressability places the internet in conflict with all legacy media, and so far it's winning.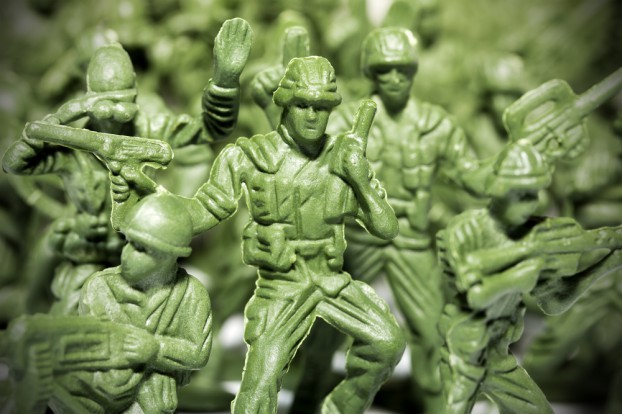 This article appears in the Summer 2016 issue of strategy.
By Rob Young
A long, long time ago, Barry Base, president and CD of the Base Hamilton Edwards ad agency, designed a series of print ads promoting Homemakers, a digest-sized, controlled-circulation women's service magazine, to the ad community.
Four GI Joe-style ads were created, each depicting a mass medium through a military metaphor: TV (the air force); newspaper (infantry); radio (tank division); and magazine (artillery). The point was each medium had a role to play in the marketing wars, and when it came to precision target strikes, magazines in general – and Homemakers in particular – couldn't be beaten.
Today, addressability places the internet in a unique military category: sniper-like precision scaled up with cruise missile-like speed and power. It's in conflict with all legacy media to some extent and, given the evidence of online ad revenue growth and legacy media revenue stagnation, the internet is winning.
According to CMUST 2015, 18- to 34-year-olds are spending more time with internet-based video content, which Google and Facebook are just beginning to monetize. No wonder our industry south of the border has moved so quickly to develop cross-media platform database functionality, blending TV viewing with internet behaviour. How could an internet schedule complement light TV viewers? What weekly reach is produced by a TV and online video combo campaign? These questions can only be addressed definitively through a cross-media database.
The TV industry is taking note. The U.S. upfronts demonstrated interest in cross-media platforms, such as ABC's "Unified Insights" approach, which draws on both TV and internet data sources. But Linda Yaccarino, chair of NBC Universal ad sales and client partnerships, was quoted as saying: "I don't care what those Silicon Valley guys say – there is no algorithm for heart-pumping, breath-holding premium content."
The TV industry's suggestion that only long-form content qualifies as true "video" does not jive with 18- to 34-year-old behaviour or media planner and buyers' increasing drive toward TV/internet campaign integration. A head-to-head comparison would offer clarity. Neither the TV nor the internet industries can fight the video wars effectively and strategically without a cross-media platform.
In the U.S., cross-platform development has progressed rapidly because the two main contenders, ComScore and Nielsen, have fingers in both TV and internet measurement pies. In Canada, progress is much slower, and here's why.
Set-top box (STB) data is tightly held by the big telcos. Non-profit Numeris, our TV sample-based audience measurement service, is beholden to its membership and must act with extreme care. The creation of a Canadian cross-platform database will require goodwill, unusual partnerships, patience and time.
There are some positive signs. Numeris was selected by the CRTC-mandated STB working group to extract usable viewing information from raw STB data to enhance TV audience measurement. The results of a technical feasibility test expected this summer will be reviewed by the working group and may be followed up by a second test that would produce an integrated Toronto data set (STB combined with Numeris TV data) sometime in 2017.
Numeris is also searching for a digital data partner to further develop video digital audience data. What is not clear is the extent to which Numeris shares Nielsen or ComScore's vision of a cross-platform database.
From ComScore's point of view, a Canadian cross-platform database would merge two very large media databases: STB data, controlled by the cable companies, and internet usage data like ComScore's Census Network.
The key to ComScore's cross-platform measurement is finding a connection or "hook" between the two data sets, such as a unique household identifier. Given the sensitivity of these databases, the household-level information might be hashed and matched by a third party.
On the TV side, cable companies that collect STB tuning data have a number of different ways to identify households' viewing content. On the online side is ComScore's Census Network data. This is a collection of online interactions based on tagged digital content from devices used by millions of Canadian households. This is one big bag of de-duplicated internet usage data with a household identifier hook on the top. A cross-platform database attaches the TV tuning and internet usage data using that household-level hook.
This type of data could be leveraged in two powerful ways: establishing a "deduped" Canadian currency for content "video" ratings and quantifying ad campaigns across screens.
Maybe it's a war or just a skirmish, or maybe it's neither, yet. But both sides are sizing up what could be the sniper/cruise missile of media analytics: the cross-platform database.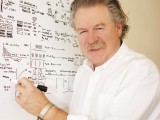 Rob Young is SVP, director of insights and analytics at PHD Canada.