DS+P wins Reliance
The agency will handle creative for the heating and cooling giant as it looks to be less traditional with its advertising.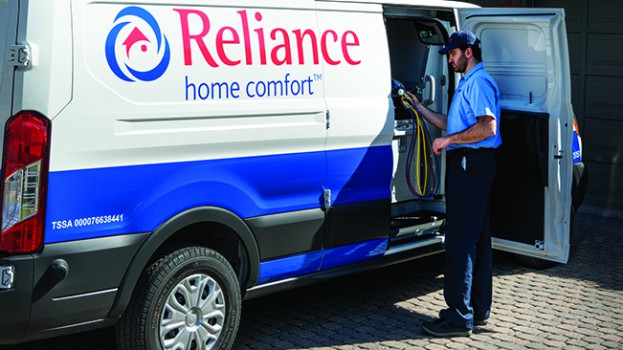 Toronto's DS+P has been selected as the marketing and communications partner for Reliance Home Comfort, one of the largest providers of heating, cooling and water services in Canada.

The Reliance Home Comfort brand was launched in 2005 by what was then Union Energy, and currently serves 1.7 million households, with service areas covering Ontario, Manitoba, Saskatchewan and Alberta.

Reliance previously worked with Taxi on its creative advertising, most recently on the "Reliance vs. Grannies" campaign that launched last spring. The company did not hold an official RFP, according to Jennifer Bromley, general manager at Reliance Home Comfort, instead holding several meetings with agencies to find which would be the best fit for its goals.

Bromley, who joined Reliance last August after two years as director of CRM at Rogers Communications, says the heating and cooling category is a unique one in that most consumers only consider it every 10 years or so. Furthermore, most decisions about purchases tend to be made within one to two days and "under crisis," like a furnace breaking down in the middle of cold weather. Bromely says Reliance will be working with DS+P to find the best way to creatively convey trust and quality so the company is the first place consumers think of when the time for such a decision comes.

"We can't just have a giant, ugly box with one of our technicians standing next to it," she says, adding that Reliance's advertising in the past has been highly traditional, both in terms of creative message and the platforms it has focused on. "We've got to look at new ways to make a connection so we stay top of mind throughout those 10 years, and that includes being more active on digital platforms."

She adds that the company will also be looking for ways to reach younger consumers, as millennials are a growing segment of home owners.