What happens when you recycle wrong
A new campaign from the City of Toronto shows how bad things happen when you toss garbage into your blue bin.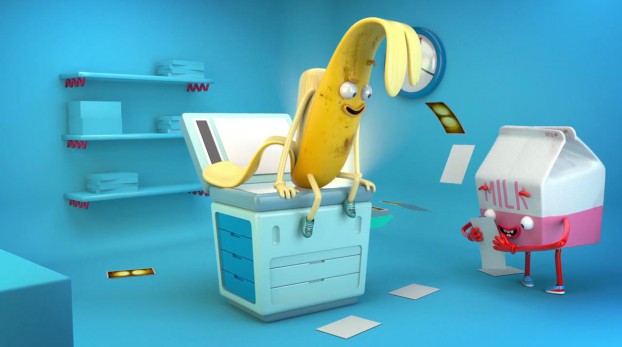 You might not give much thought to what you put in your recycling bin, but a new campaign from the City of Toronto's Solid Waste Management Services Division is trying to get you to consider the "bad influence" one piece of garbage can have on your otherwise recyclable items.
Created by the department's agency of record, Publicis, the multi-platform campaign uses animated versions of both recyclable and non-recyclable items to imagine the kind of mischievous hijinks that happen when the two come together. Through a humorous campaign, it's attempting to drive attention to the serious negative effects of misusing your blue bins.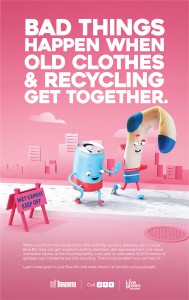 Videos will be used in TV, cinema and as pre-roll, while the broader campaign features ads in print, transit shelters and videos shared on social, as well as display ads showing non-recyclable items in a police line-up. All the ads feature a call to action directing Toronto residents to a dedicated landing page on the city's website to educate them on what can and can't be recycled, as well as the issues that arise when they mix items.

Last year, 45,000 tonnes of garbage and other non-recyclables were mistakenly put into blue bins in Toronto. This is a problem because garbage can "contaminate" other materials, such as paper or cardboard, which soak up food residue and become un-recyclable. It can also damage equipment and injure workers at the city's recycling centres.

"There are a lot of conscientious people out there who think they're recycling right, but aren't," Helena Lazar, VP and brand director at Publicis Toronto said in a press release. "Quite often their good recycling deeds are literally going to waste. Our hope is that when they see our campaign and learn what items don't belong in the Blue Bin, they'll change their behaviour."