Canadian Tire replaces CEO with a familiar face
After two years, Stephen Wetmore returns to the leadership of the company, taking over for Michael Medline.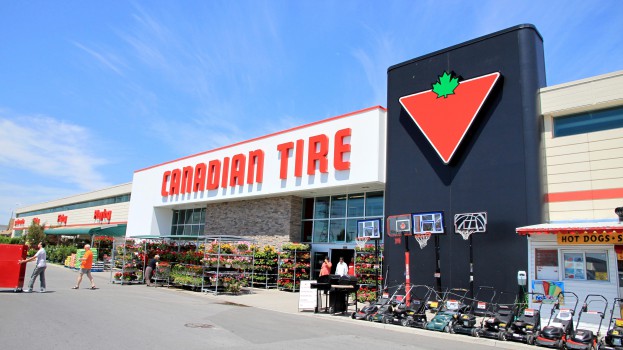 In a surprise move this morning, Canadian Tire announced that, effective immediately, former CEO Stephen Wetmore would be re-assuming his former position, as well as the role of president, replacing Michael Medline.

Maureen Sabia, chairman of Canadian Tire's board of directors, said in a press release that the decision to change leadership during "a time of unprecedented change in the retail industry" was unanimous.

"While our short-term priorities are delivering results, the board's responsibility is the long-term success of Canadian Tire," she said. "Stephen transformed our company during his previous tenure and laid the foundation for our current performance. We believe he is uniquely qualified to lead the company through the increasing complexities of the new world of retail."

Wetmore was first named CEO of Canadian Tire at the start of 2009, holding the position until the end of 2014. At the time, he said he had accomplished many of the goals that had been set for him when he took the position, and "the time was right to begin to plan the transfer" of the job to a successor. His tenure saw the company become more "brand-led" in its activities, according to a release at the time of his departure, bringing in a management team more focused on innovation, resulting in one of the company's fastest periods of growth. Wetmore remained on the company's board of directors as deputy chairman, a role he has relinquished to re-assume the CEO position.

Medline joined Canadian Tire in 2001 as EVP of new business development and was a key figure in the company's biggest acquisitions over the past 15 years, including Mark's in 2002 and Forzani Group (now known as FGL Sports, parent of Sport Chek, Sport Experts, Atmosphere and National Sports) in 2011. He was named president of FGL shortly after its acquisition and in 2013 was named president of Canadian Tire Corporation. Medline added CEO duties the following year after Wetmore's departure.

Medline's tenure as CEO has seen the retailer make further excursions into innovation, including revamping and improving its e-commerce platform, increasing ad spending on digital channels, the launch of an innovation lab where it tests new tech, digitizing its iconic "Canadian Tire Money" as a digital loyalty program, launching a gamified mobile payment app, testing new tech-heavy flagship stores and relaunching its print catalogue as an AR-enabled gateway to its digital platform. It has also been consistently ranked among the most trusted retailers in Canada.

For the quarter ending in April and reported in May, Canadian Tire saw same-store sales increase at all of its retail banners, with consolidated retail sales up 0.8% (though that number goes up to 3% when excluding petroleum sales) and retail revenue up 2.1% in the quarter year-over-year. In 2015, consolidated sales were up 2% (excluding petroleum) with retail earnings up 10.7% compared to the previous year.

Canadian Tire's second quarter ended at the beginning of the month, the results of which should be released in early or mid August.

"The board of directors would like to thank Michael Medline for his significant contribution to Canadian Tire Corporation over the last 15 years. Michael has been an integral part of Canadian Tire's growth story, and we appreciate all that he has done," Sabia said in the statement.