Check it out: An augmented drone
For those who are truly competitive with Pokemon Go, there's some aerial assistance.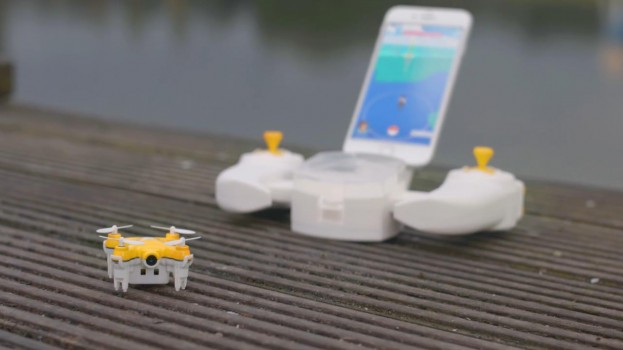 We're sorry that we have to add to the mountains of hype around the success of Pokemon Go this week, but we can never resist a cool piece of tech that solves a common problem. One thing players have been running into is that Pokemon in the augmented reality game will sometimes appear in areas that are hard to reach in the real world, like the middle of the lake or a fenced-off property, which is incredibly frustrating when it's a rare character you've been particularly keen on catching.
To solve this problem, Netherlands-based drone manufacturer TRNDLabs has created a "Pokedrone" that adds an aerial arsenal to your quest to catch 'em all. After the palm-sized drone connects to your mobile device, it gets the Pokemon Go app to use its own on-board GPS and camera, instead of the one in your smartphone. In effect, it "tricks" the game into thinking you really are hovering over that pond while you are safe and dry on the shore, tossing Pokeballs at characters you would have otherwise had to let pass by.
The company currently only has its own prototypes of the Pokedrone up and running, but you can go over to its website and sign up for email updates for when it will be available to the general public.