Canadian Tire puts us on a pedestal
The retailer's new Olympics campaign focuses on the country's values and elevates the everyday Canadian.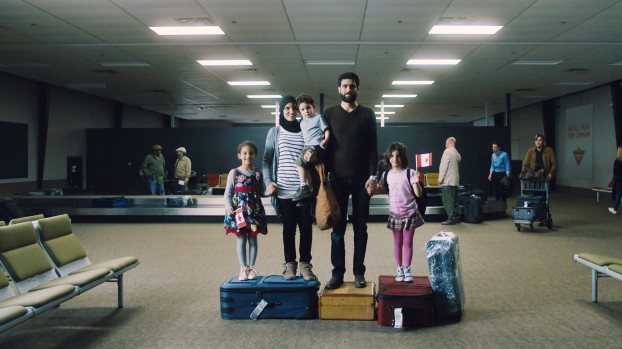 Canadians don't necessarily need to be Olympians to step up and stand tall.
That's the message behind Canadian Tire's Olympics campaign, with its new anchor spot "Pedestal" launching today.
Ahead of Rio 2016, the campaign – an extension of the brand's ongoing "We All Play for Canada" platform – focuses on the values of sportsmanship and selflessness, says Eva Salem, VP, strategic marketing at Canadian Tire. The"Pedestal" spot shows ordinary Canadians and Canadian heroes (including a war veteran) stepping up onto the "platforms" of their everyday lives. The core idea is that when Canadians step up, we all stand a little bit taller, Salem says.
A 60-second version of the ad will debut during the opening ceremonies of the games.which begin Aug. 5. The retail giant's Olympics campaign will also include two additional spots debuting during the Olympics and Paralympics.
Canadian Tire also partnered with eight of its sponsored athletes to create a new maple leaf icon, using equipment from their respective sports, which is integrated across the whole campaign, including the TV and online spots and OOH. Each athlete used their equipment to create unique impressions that were brought together to create the leaf icon (see below). Company logos are a big part of sports-related marketing but Canadian Tire wanted a different take with athletes doing their own creative representations for the campaign, Salem says.
It will also be doing sponsored segments, called "#StepUpStandTallMoments" within CBC and Radio-Canada's coverage of the games, focusing on moments that represent Canadian values. Throughout the games, the brand will be monitoring social media for moments in Rio that exemplify Canadian values, which will then be shared  during the broadcaster's nightly coverage.
Cleansheet Communications led the Olympics campaign for Canadian Tire, with Touché! on media.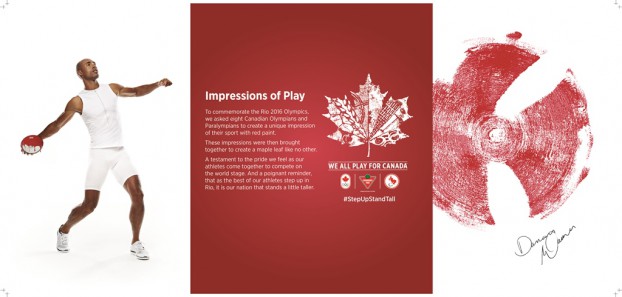 Correction: This article originally used the incorrect title for Eva Salem.