Two scoops, with a side of millennial marketing
Haagen-Dazs has changed its tune to hone in on the youthful gen.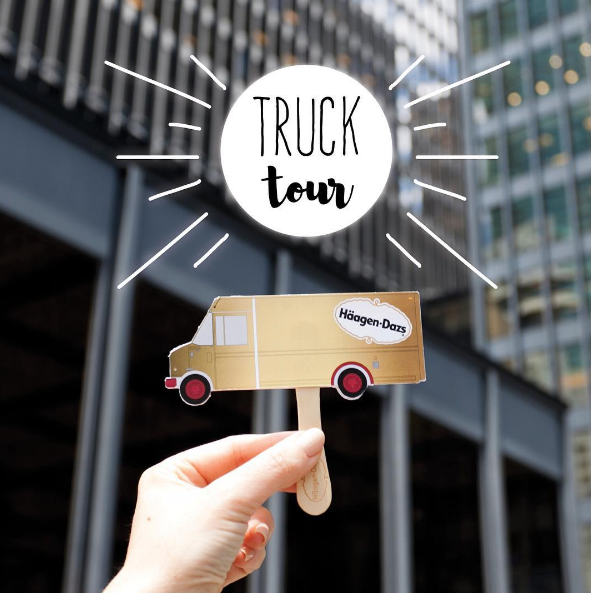 We'll have the one with basil, reduced balsamic and cracked pepper, please. Oh, and can you add two scoops of strawberry ice cream to that?
The puzzling (but, admittedly, titillating) concoction is one of eight ice cream creations that four chefs in Toronto are dishing out to pedestrians via a gold truck for Häagen-Dazs.
Why? Because when the Nestlé brand launched its new global positioning for 2016 — with the U.S. arm painting its "Feeling of äah" message across a broad audience (from millennials to boomers, across TV and OOH) — the Canadian arm decided to take a more niche approach by going experiential (and digital).
Earlier this year, the brand scooped up creative agency OneMethod (a pop-up truck and resto vet, which can lease logistical learnings from its own, equally offbeat ice cream shop Sweet Jesus) to help position Häagen-Dazs in front of millennials, through a 100% digital campaign, says Paul de Larzac, marketing director at Nestlé. The experiential truck was an added bonus. "They early on identified the experiential aspect, and had a skill set there as well, which allowed us to keep the campaign under one agency."
This is a "pivotal" year for the brand in Canada, says de Larzac. It's never put a laser focus on millennials. Boomers and Gen Xers have been the brand's go-to audience, but as they age, they're eating less and less of the premium brand's foodstuff, he says. Häagen-Dazs doesn't plan to ignore the older group completely, but "they won't be able to provide enough growth that we're looking for with the brand."
"We want to build relevancy with [millennial] consumers because they'll be with the brand for the next 30, 40, 50 years," he says.
Therein lies the reason for an ice-cream truck sojourn in 26 different parts of the city, particularly in places millennials like to frequent (ahem, Trinity Bellwoods). This gen, says de Larzac, interprets luxury differently from the others: "It's less about things, and much more about experiences." (The recent cover feature in Toronto Life would agree, pointing out how wealthy-ish millennials would rather "travel, drink expensive wine and eat at the best restaurants" than buy a home).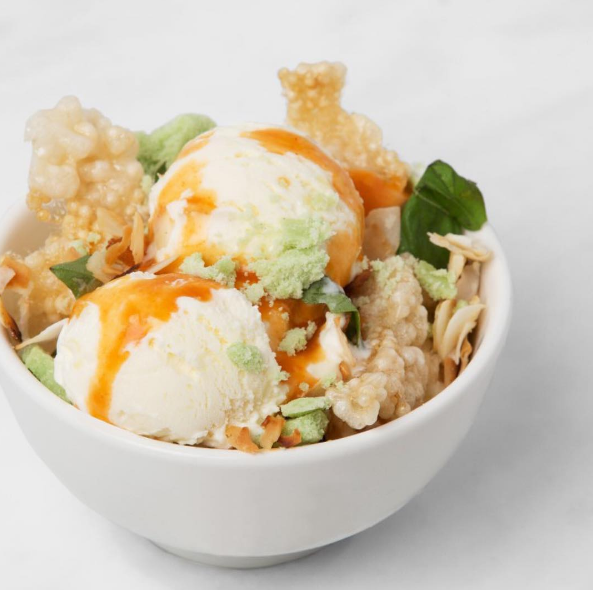 "In the past, what we had was a more traditional definition of luxury, with the 'Häagen-Dazs of…' campaign featuring things like the Eiffel Tower or Venice Canal. So we were the Häagen-Dazs of taxis, of towers or of kisses," he explains. "The way they we talked reflected the values of an older generation, the value of things and items. And really what we're trying to do is shift that conversation from an older world definition of luxury to a younger definition, which is more around extraordinary experience, an experience that gives the brand social currency, that changes your life in some way."

The aforementioned digital aspects of the campaign sweep across various social media platforms. The brand, with the help of OneMethod, built on the global "feeling of äah" campaign (originally developed by JWT in the U.S.) with YouTube videos, and Instagram and Facebook posts that have its own "creative expression" in Canada, but which continue to have a "strategic brand alignment across North America," he adds.

The social posts and online videos show the brand taking something "simple" and making something "extraordinary" (which is, essentially, the idea behind its new communication platform). So, for instance, there is a video of a set of twins, sitting behind what appears to be a focus group-style table, simultaneously eating scoops from two tubs of Häagen-Dazs ice cream.

Häagen-Dazs plans to continue creating "test-and-learn" concepts like the gold truck, which extends to social as the brand invites those who sampled the treats to share and post their "äah" moment online. "It's something that not only the U.S., but other brands in the organization are waiting to see how it performs," adds de Larzac. "It's something new for us, and relatively new for the agency [OneMethod] as well. At the end of the day, this isn't a retail program for us, it's very much a test-and-learn and very much a social media experiment."