Philadelphia highlights the positive
The Kraft Heinz brand's new campaign from AOR Leo Burnett aims to build equity with more emotion.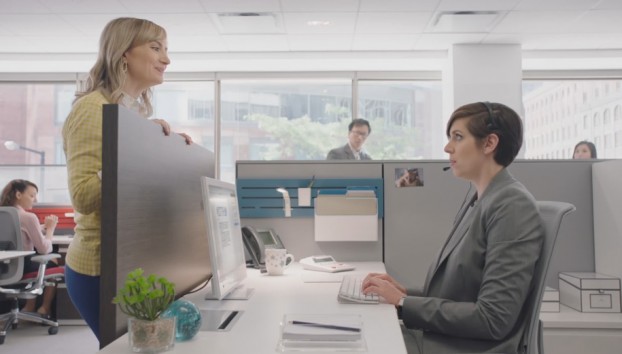 Sometimes, snacks make the meeting.

This simple idea is part of a larger strategy that Kraft Heinz Canada is employing in a new national campaign – its first in about two years – that aims to add a more emotional side to its iconic Philadelphia brand.

In a new 30-second "It must be the Philly" video spot, led by Leo Burnett Toronto – which was named the brand's agency of record last year – a group of typical office employees is abuzz at the prospect of a budget meeting. It seems a bit odd until it becomes clear that this group has actually just been wooed by the cream cheese in the boardroom.

Like other Kraft Heinz brands, Philadelphia's target is a "glass half full" psychographic that tends to looks for ways to create a fulfilling life and look on the brighter side of things, Rebecca Harth, marketing director for the brand told strategy via email.

The new integrated campaign, in English and French, is centred on small truths in everyday life that show how the long-standing product can make simple tasks and moments better. The idea is to position Philadelphia as perfect for snacking and not only for morning bagels or for making cheesecake during the holidays.

Philadelphia dominates its category in terms of brand equity, household penetration and market share (accounting for 80% of the cream cheese market) so the brand tasked Leo Burnett with building key measures including awareness, attitudinal equity and purchase intent. Pre-testing of the campaign was positive and exceeded industry averages, according to Leo Burnett.

"While we have had a number of successful campaigns over the years from Philadelphia, there was an opportunity to evolve our communications to focus not only on the relevant functional benefits, but also bring the emotional sentiment this brand evokes to the forefront," said Harth.

Overall, Kraft Heinz is also working on contemporizing its portfolio by investing in equity building marketing campaigns and evolving its brands' relationships with consumers, she said.

Following the "Budget Meeting" spot, another one will launch later this year, along with digital and social throughout the year. Starcom Mediavest Group led media for the campaign.