Me to We opens retail space
The new Toronto store aims to sell socially-conscious goods but also educate shoppers about the organization's work.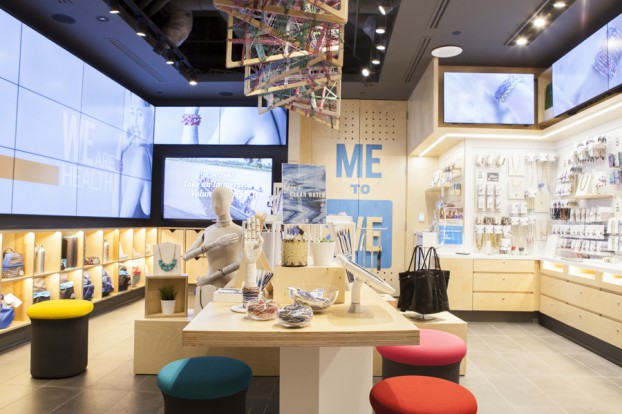 Youth organization We is opening its first full-time retail location, selling its socially-conscious wares in support of its ongoing work, both in Canada and abroad.
The We Store, set to open at the CF Toronto Eaton Centre tomorrow, is a brick-and-mortar spot to sell socially-conscious items from Me to We (We is the charitable side of the organization, while Me to We involves social enterprise programs), such as Rafiki bracelets made by artisans in Kenya. The store, designed by Toronto's Designstead, will also house products that are part of other partnerships with brands like Fossil and David's Tea.
However, the organization is also using it as a location to promote its work, its We Schools curriculum, keystone We Day events and to gain donations.
"There's a very heavy emphasis on the digital piece," says Roxanne Joyal, CEO of Me to We. For example, there is a "We Wall," where content can be changed seasonally to showcase the organization's work domestically and abroad, and a wall where consumers can take the "We Pledge" and donate towards clean water in Africa.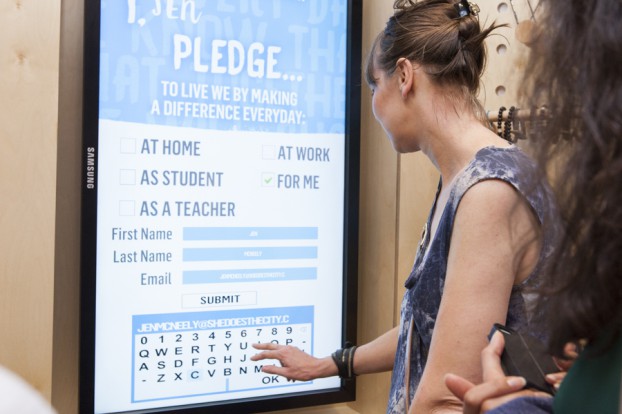 Property co Cadillac Fairview says the downtown Toronto mall is the highest traffic shopping centre in North America, with 50 million visitors a year. That prominent, tourist-heavy downtown location will be key to helping We gain exposure with not only Greater Toronto Area residents, but Canadian and international shoppers more broadly, Joyal says.
The new store is actually part of a larger three-year partnership between CF and We, and part of CF's recently-announced youth philanthropy initiative (as part of that, the company is donating $500,000 to 14 regional, youth-focused charities this year).
The store marks the first time CF has donated long-term leasing to a charitable partner. The partnership will also include supporting the organization's initiatives with events in its properties, such as "evenings of inspiration" celebrating some of the young people headed to We Day. CF is also providing 20 scholarships (one in each of the markets where it operates) toward sending youth to We's Take Action Camp.
For its part, the Me to We events fit well with CF's positioning as an experience brand, says Craig Flannagan, VP, consumer marketing at Cadillac Fairview. It's also a partnership that will allow CF to activate in all of its properties across Canada, with plans to also integrate Me to We into ad campaigns, including its upcoming back-to-school marketing, he adds.