New Balance finds your stride
The brand brings its 3D scan experience for runners and other athletes to Sport Chek's newest flagship.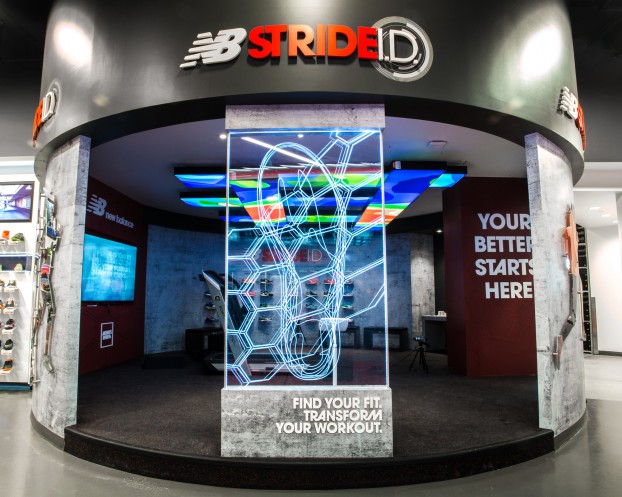 New Balance Canada has brought its tech-centric in-store experience to North America, debuting at a revamped Toronto Sport Chek.
The New Balance Stride I.D. Experience Lab, at Sport Chek's new CF Sherway Gardens flagship in Toronto, includes 3D scan technology from Swedish company Volumental. Within a few seconds of using the system, shoppers can get a detailed 3D scan of their feet and measurements for proper fit recommendations.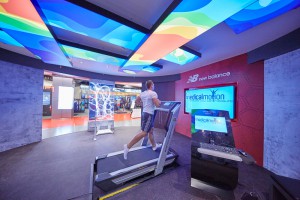 A treadmill outfitted with cameras at different angles also provides gait analysis. After using the in-store tech, Sport Chek associates can walk shoppers through their best options (such as lightweight, neutral, stability and motion control) based on that feedback, including going through brands other than New Balance alone.

New Balance's product portfolio includes footwear for various athletic pursuits, including specialized soccer cleats, tennis shoes and training shoes, but its primary focus is on running, and striving for the number one spot in Canada, says Jon Purdy, senior marketing manager at New Balance Canada.

The brand is currently in a "strong number two" position, sometimes moving into the top spot, depending on the retailer, he says, noting that the running shoe category can be difficult to pin down since some products, such as Nike's Flyknit, can fall under various categories.

The tech is a first for New Balance in North America. Its strong relationship with Sport Chek (and its parent co, FGL Sports), led the brand to choose Toronto as its first market. It plans to expand the tech to other locations later this year and into next, Purdy says.

For its part, Sport Chek's new 80,000-square-foot Sherway Gardens store, which opens today, is the sixth flagship location and the third in the Greater Toronto Area, part of its ongoing strategy to provide an innovative sports retail experience.

The new store also includes more than 1,000 square feet dedicated to basketball products and various "shops in shops" from brands including Nike, Under Armour, Adidas and The North Face.