Check it out: Hershey's speedos and dancing detectives
Oh Henry plays a game of "would-you-rather" in a bizarre campaign from Anomaly.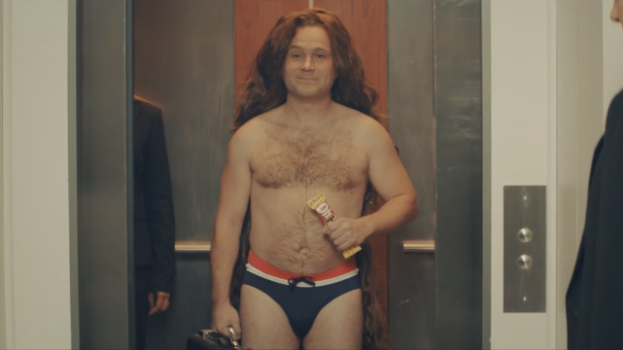 Who says you can't have your speedo and wear it while sporting a long frock, too?
We agree, it's a peculiar aspiration (to be able to wear a banana hammock in the office, but also be allowed to grow your hair out). But that's the idea that Hershey Canada's Oh Henry brand chose to explore in a couple of new brilliantly bizarre ads, which were just released into the market, with the help of the creative folk at Anomaly.
Each of the videos below show two people interacting and playing the classic game of "would-you-rather" before the protagonist reveals that there is no decision to be made, the answer is you get to have both (detective vs. dancer or speedo vs. hair), making the tagline "It's All or Nothing" a fitting choice.