Lucky Charms courts midnight millennial snackers
General Mills employs new crowdsourced creative in a campaign for the iconic cereal brand.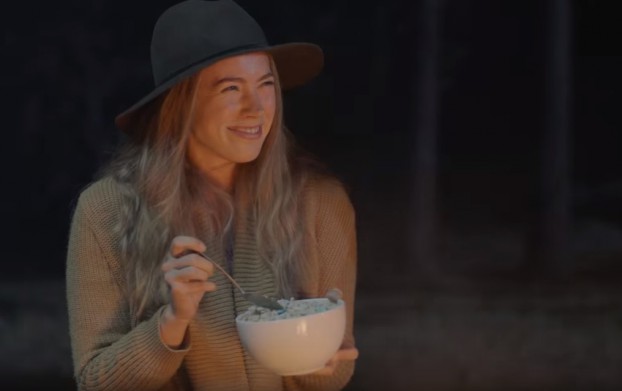 Lucky Charms is continuing its push to the millennial demo with a new spot focused on the cereal as a late night snack.

The General Mills brand first began targeting millennials a few years ago, when it discovered that it was over-indexing with that cohort (despite its long history as a children's brand) largely because of its nostalgia factor, says Andrew Rapsey, associate marketing director, cereal at General Mills.

Among its millennial-targeted campaigns in the Canadian market was the award-winning "#LuckytoBe" campaign during World Pride in 2014.

This is its first millennial-driven campaign out of Canada since then, though it regularly has broadcast advertising devoted to a more child-friendly positioning. Since targeting millennials a few years ago, the brand has increased household penetration among the demo by 13%, he says.

The new spot, "The Great Mallow Debate," centres on a group of typical millennials around a campfire having a pretty serious discussion about which marshmallows in the iconic cereal are best.

Focusing on late night snacking was partly a "reminder" strategy for the brand, Rapsey says. Despite talk of millennials eschewing traditional packaged food categories, they are still consuming cereal, just not at breakfast, he says. This campaign is meant to remind consumers of Lucky Charms as a snack. Currently, the new spot is running on social and digital and, depending on performance, it could expand to TV. Cossette Media handles media for Lucky Charms.

For the first time in Canada, General Mills used Tongal, a U.S. company that crowdsources creative, to develop the campaign.

In a process that took roughly eight weeks, the brand first posted its brief to Tongal's network of creatives, which spans more than 150 countries. Within four days, it garnered 668 ideas for the spot and after two were selected for a pitch process, it applied a similar process to finding filmmakers to develop the ideas. In the end, General Mills landed on "The Great Mallow Debate" and refined that idea with the filmmaker into the end product.

In the U.S., General Mills has had success using Tongal for brands including Cheerios and Nature Valley and particularly with millennial-focused campaigns, which prompted it to try the process with Lucky Charms in Canada. Many of the creatives in Tongal's network are millennials themselves, which helps when creating content specifically for that audience, says James DeJulio, co-founder, president and CCO at Tongal. The company works with various CPG brands and other categories, with toys being a major area of growth, since so many parents today are consuming a large amount of digital content.