Whirlpool picks Zulu as AOR
The assignment also covers the appliance giant's KitchenAid, Maytag, JennAir and Amana brands.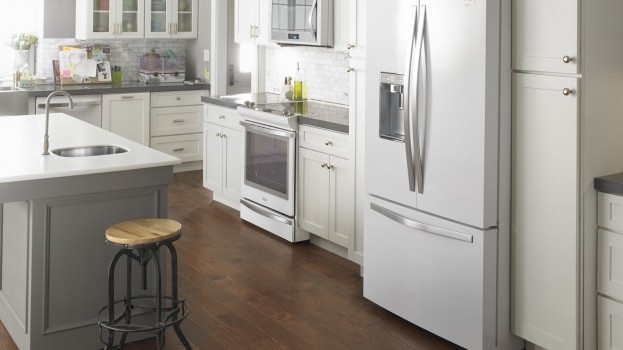 Zulu Alpha Kilo has been named creative agency of record for appliance manufacturer Whirlpool Canada.

The assignment, awarded following a multi-stage formal review, not only includes the Whirlpool brand – currently the top-selling home appliance brand in Canada – but also the KitchenAid, Maytag, JennAir and Amana appliance brands, as well as Certified Care repair and warranty. Zulu's first work with the company is expected to launch in market in January.

"Appliances can feel very commoditized and most brands in the category are doing pretty traditional marketing," said Zak Mroueh, founder and CCO of Zulu Alpha Kilo, in a release announcing the win. "With Whirlpool, we see a real opportunity to build stronger and deeper emotional connections with consumers."

Whirlpool Canada also works with Cossette Media as its media AOR and Hill + Knowlton Strategies as its PR AOR. The company has largely taken an integrated approach to its agency assignments in North America since 2006, shortly after it acquired Maytag (which owned JennAir and Amana at the time) and handed advertising duties to Publicis Worldwide.

In Canada, Whirlpool's advertising has been handled by Publicis Groupe-owned Red Lion for the past five years, most recently launching KitchenAid's latest line of major appliances and a campaign for Maytag's sponsorship of last summer's PanAm Games.

"At Whirlpool Canada, we see great potential to build stronger and deeper emotional connections with consumers across all our brands," said Michelle Domet, senior brand manager for Whirlpool, Maytag and Amana at Whirlpool Canada, told strategy in an email. "There are great things happening at Whirlpool and we're excited to tap into Zulu's unique mix of expertise to continue to drive our brands forward in the Canadian marketplace."

In recent news, Zulu named Ryan Booth as its design director, and last month it became the first Canadian agency to be named AdAge's Small Agency of the Year.