A roundup of Olympic proportions
We travel around the world (and across Canada) to find the best commercials to come out of the games so far.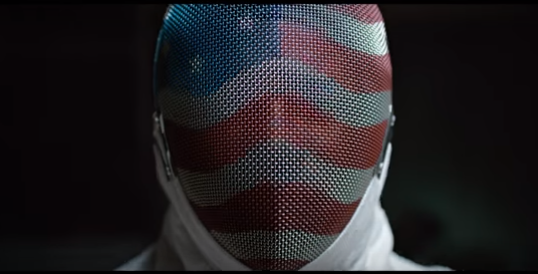 By Jennifer Horn and Mark Burgess
From epic anthems to emotional creative to eccentric copy, strategy curated a collection of Olympic ads you may have missed, from Canada and abroad.
Copywriting Gold
Dick's Sporting Goods
"Gold in US"
Here's a little known fact: you have gold sitting in your blood stream. It's not a particularly gaudy amount (there's really only about 0.2 mg in a person who weighs about 70 kg) and The Telegraph worked out that you'd have to bleed 40,000 people dry to make a single 8 g coin. It's those trace amounts of gold in our bodies that drove the creative idea behind this beautifully crafted Olympic ad for Dick's Sporting Goods. The "Gold in US" spot takes a decidedly different tack than most other ads that have aired during the Games so far. It's rife with emotion and powerful footage and edits, but while the focus is on an athlete's determination and strength (just like many other brands have done), it also makes the rest of us feel like we're a part of something bigger by creating a unifying parallel with those athletes — "we are all made from this ancient and rare material, it's in us all."
Nike (US)
"Unlimited You"
Commercials with powerful copy, and a narrator recounting the moments of an athlete's journey to the podium, work. The anthemic nature of Olympic ads thrive because they stir emotion, and move to act. Perhaps the team over at Nike and agency Wieden + Kennedy Portland didn't quite anticipate its narrator and creative copy to motivate to the point of no return, as the athletes in the spot below push themselves further than even the voiceover thought any human being could go. This is one of those ads that you just can't stop watching, partly because of it's absurdity (added by the quirky Daniels directors, who you might be familiar with if you've ever seen this music video), and also because it's not something you've probably ever seen and everything you've always hoped to see from an Olympic sponsor at the same time.
The WTF factor
Pornhub (global)
"Ooohlympics"
Less than a week into the Rio games, it's no surprise that we've seen Olympic-themed spots trying to sell us everything from phones to flights to food (that no athlete would ever put in their outrageously sculpted bodies). But Olympic pornography?
PornHub's logic goes something like this: Rio is a sexy city (especially when it's hosting an Olympic village), but there are mosquitoes carrying the Zika virus, which can be sexually transmitted. Therefore, you shouldn't have sex – you should watch porn instead. As the company puts it: "we know that when it comes to sports, the best way to avoid injuries is by watching from your seat."
To lead travellers away from temptation, PornHub is giving away free premium memberships for the duration of the games to those in Rio. "Because if you have to play an individual sport, at least you can do it with the best material possible," the cartoon video says. The site has even created a special search category by country, for a different kind of Olympic leaderboard. All pretty clever, until this tagline: "remember: it's not the taking part that counts – it's the wanking part that counts."
A global affair
Samsung (global)
"The Anthem"
If you decided to jump ahead and watch the Samsung video below and got a sudden rush of goosebumps along your arms and legs, it's not because someone just turned the air conditioner dial to "meat locker" – they're just that good at making the hairs on your body stand on end. The inspiring Samsung spots are beautifully crafted by the folks at Leo Burnett in the U.S and Australia and it's the first time we've felt something for a music "mash-up," as the brand took verses from several countries' national anthems and created a new version to present a "sponsor without any borders" for the Olympics. An older Botswanian man sings a line from Australia's anthem, while a young girl from down under returns the favour.
Celebrating differences
Mini (US)
"#DefyLabels"
There is only one label that car brand Mini will give an approving nod to, and that's "Olympian." It's okay with giving athletes who compete in the sporting event a name, because the intent is pure, unlike some others who have called these Olympians (in the spot below) names that were intended to be deprecatory, such as "small" or "poor" or "black." The "Defy Labels" spot (accompanied by longer athlete vignettes talking about their personal differences and how they haven't stopped them from being the best that they can be), by agency Butler, Shine, Stern & Partners, also addresses some of the car brand's own labels and misconceptions (with the athletes breaking those down with their own personal experiences with the small-but-mighty car).
Canadian Tire (Canada)
"Wheels" and "The Outsider"
"Show me a nation… that welcomes the world with open arms," Canadian Tire recently asked the country in the first of a series of Olympic spots. The answer to this poignant question appears to be answered in the campaign's next phase, where the retailer tells the short story of a South Asian child, showing why Canada as a nation can stand a little taller. In the newest spot from Cleansheet Communications and Partners Film, the boy is seen trying to get into a game of baseball while being heckled for being the new kid on the block. We watch as he fails but eventually succeeds by bringing his own brand of a sporting action into the game. He reveals his secret to hitting the ball out of the park while making friends with the same kids who gave him a hard time for being different. The idea is to bring Canadians together, no matter their differences, and to have the entire nation #StepUpStandTall.
Real and raw
Visa (US)
"The Swim"
Visa supports athletes who have overcome many obstacles. There are usually stories of hard, yet triumphant, journeys in each of the athletes competing in the Olympics. And for many years, those stories have been told, but in today's world, a new story  — a story of displacement and lost families and friends as a result of terrorism and civil war — has (sadly) become a familiar tale. So it makes sense that a company looking to connect with every man, woman and child is expressing its support for refugees (it's sponsoring the first Olympic Refugee Team), which it shows in this spot about a girl who once swam 17 fellow refugees to shore when the engine on the boat she escaped her war torn country failed.
RBC (Canada)
"Someday"
RBC, with the help of BBDO, launched four 30-second TV spots showing the backstory to the happy endings of its "Someday" platform. One spot shows a man quitting his corporate job to start a craft brewery, trading in his suit and clean cut for a plaid shirt and beard. Another shows a woman visiting her immigrant parents' hometown, with flashbacks to their struggles as new Canadians. And one spot naturally highlights an Olympic journey, featuring hurdler Tania Bambi's struggle to get to Rio. All of them share the "record-scratch" narrative technique, moving from the present to "Someday" to provide the backstory through a series of quick cuts.
Confidently Canadian
Samsung (Canada)
"It takes connection"
The Olympics are all about international friendship (after ruthlessly competing under your own flag) and Canadian brands have been big on internalizing that message and reflecting Canada's multiculturalism back as a source of national pride. Samsung is the latest. After a global ad showing people from one country singing another country's anthem, Samsung Canada has a spot (created by Cheil Canada) celebrating Canadian diversity with the tagline "It takes connection." Still call soccer "football"? K-pop is your favourite music? Your friends all speak Portuguese? The point is celebrating "all that we are," the spot says, and coming together for the Canadian national anthem.
Air Canada (Canada)
"Fly the Flag"
Air Canada and J. Walter Thompson launched a new 60-second ad, "Fly the Flag," during the opening ceremonies, which follows a young woman growing up and venturing overseas, with a backpack and maple leaf badge in tow. The video is also running as part of the airline's in-flight entertainment throughout the games. There's only the one spot so far, but Andy Shibata, managing director of brand for Air Canada, noted that the campaign could live on beyond the games. "We want to see how it performs and if it tugs on some of the emotional heartstrings of Canadians," he said.
Babeletes (or, baby athletes)
Fatherly (US)
"Greatest Olympic Team of All-Time"
You can't lose with a mash-up of viral videos. That, folks, is a recipe for Olympic advertising gold. The kids in this spot are so amazing, it's difficult to believe that they weren't somehow altered or tweaked to make them seem less real. Seriously, what kind of a baby can hit a ping pong ball better than most grown adults?  The video, hilariously created by Fatherly.com (a website on better parenting for, you guessed it, fathers), recently received viral fame of its own, recently clocking in 45 million views, and counting.